Chrissy Teigen Posts Her Hilarious Gym Fail Courtesy Of Her 4-Year-Old Daughter Luna
The mother of two has a list of completely relatable mommy moments!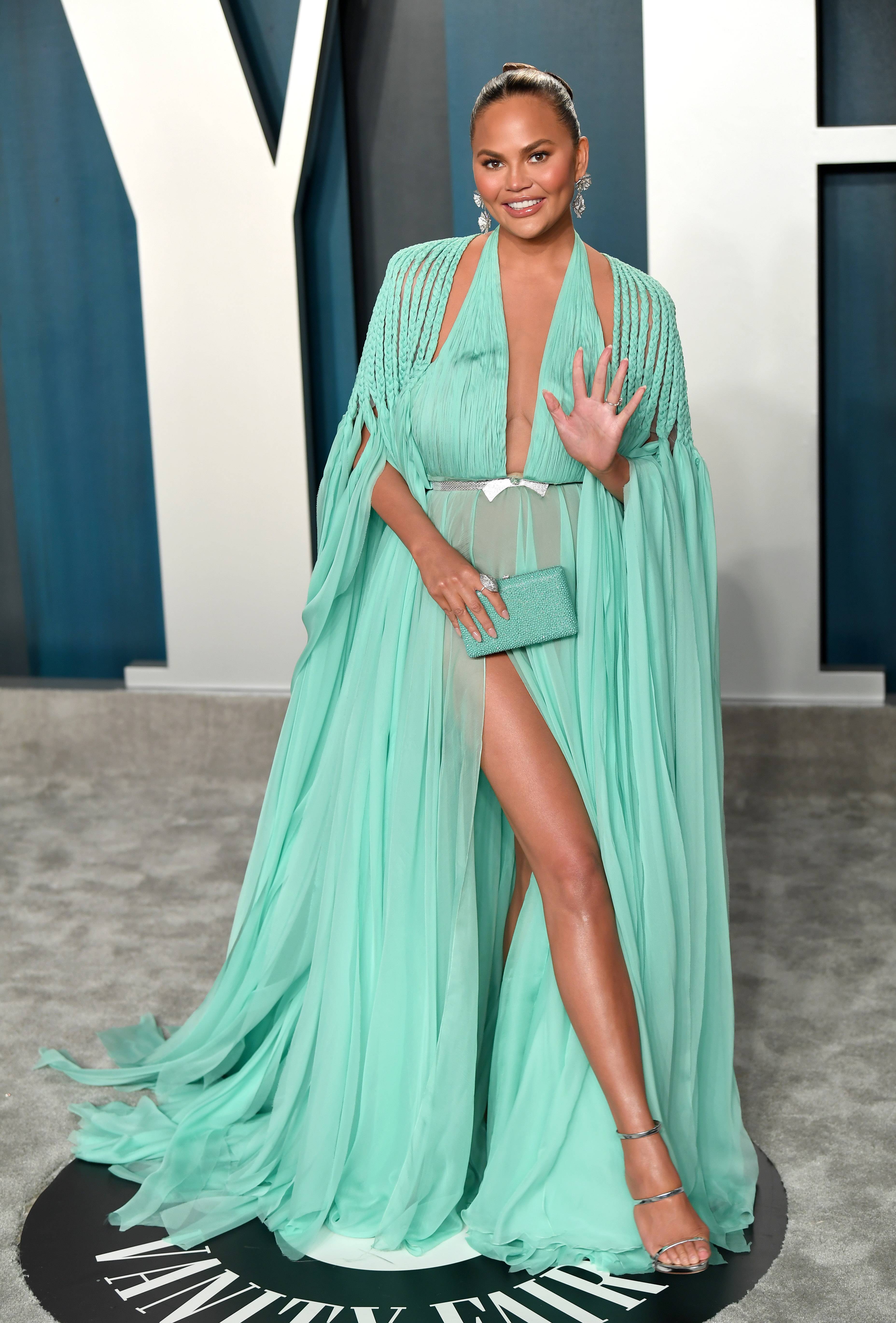 Chrissy Tiegen is shameless when it comes to showing what motherhood really looks like. She did it when she first gave birth to her now 2-year-old daughter, Luna Stephens, and now she's back to her mommy tricks with infant son, Miles Stephens.
The supermodel mogul's been chronicling all the not-so-stylish motherhood moments since having baby Miles, and we're loving it. We're talking vag steams and pregnancy panties! Usually celeb moms keep it cute for the 'gram, but not Chrissy. Even her hubby and baby daddy, John Legend, supports her messy motherhood moments, as he should.
Scroll down to see Chrissy in all her messy mommy glory.
Spending 24/7 self-isolating at home with your children comes with its pros and cons. Yes, you get to bond with your little ones, but how are you supposed to accomplish your morning workout when your child is swinging from the ceiling—well, exercise equipment? You're not alone, Chrissy. We feel your pain.

During the COVID-19 quarantine, Chrissy Teigen gushed as her husband took it upon himself to give his children, Luna and Miles, a beach day indoors!

Chrissy Bribes Luna With candy So Paparazzi Can Take Her Photo

Luna's 5-Star Restaurant

Unofficial Mayor Of Twitter Starts Chalkboard Challenge, Accidentally

Chef Chrissy

Moms Supporting Moms

Training Day

Using A Life Hack Rather Than Crying Over Spilled (Breast) Milk

Vag Self-Care

Pumpin' It Up

Swaddle Swag

Pregnancy Panties

Tots & Tubs

Milky Boobs

Pee-Time Shenanigans

F**k A 6-Step Recipe

The Butt Of It All