New Beyonce Album to Drop in June
The superstar is set to return with "groundbreaking" music.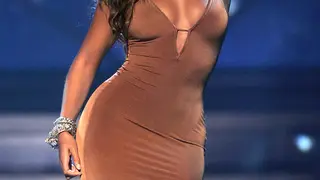 After a long hiatus, Beyonce will soon be back in the music scene with her first album in more than two years, currently slated for a late June release. Her last record, 2008's I Am...Sasha Fierce, sold more than six million copies worldwide, but according to Sony Music Head Denis Handlin, her latest collection could take her even further.
"It was just amazing," he said after a private listening party held for Beyonce's record label's execs and staff last week. "Those songs, the best description I can give is groundbreaking. She's gone to another level."
The multi-platinum selling artist has been quietly working away on her album, but photos of her writing with Odd Future's Frank Ocean recently surfaced. It's also said that she's collaborating with Australian singer/songwriter Sia and producer/DJ/songwriter Diplo on her yet-to-be-titled record.