Rihanna's Billionaire Boyfriend, Hassan Jameel: Everything We Know About The Saudi Businessman
Plus find out how he got so rich.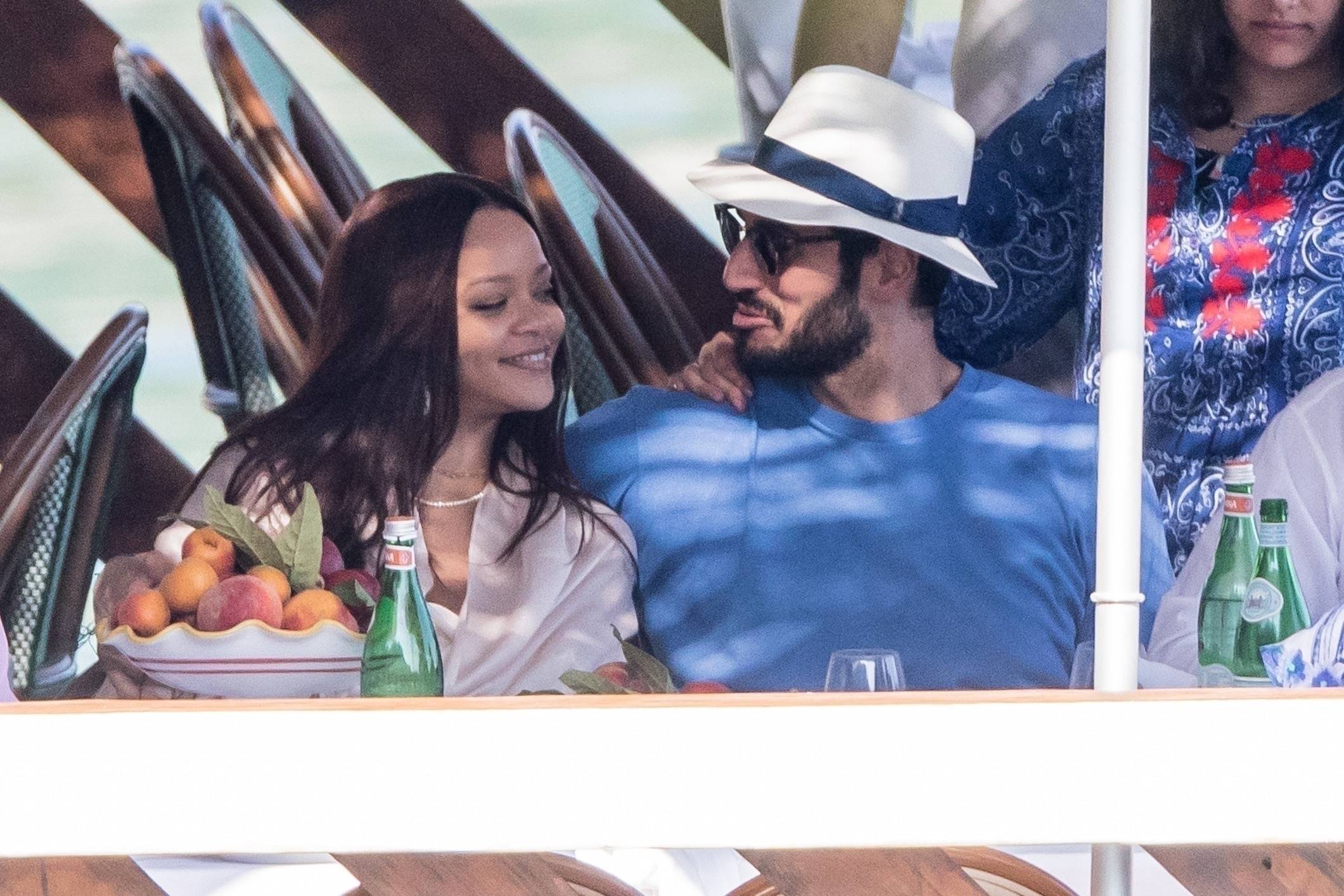 Looks like our favorite bad gal, Rihanna, has been bitten by the love bug, and she is pouring out her heart in an interview conducted by actress Sarah Paulson, with Interview Magazine.
The $600 million-dollar self-made woman sat down with the magazine to dish on her budding love life with her boyfriend of two years, Saudi billionaire businessman Hassan Jameel.  
So who is this mystery man? Seems like he's not much of a mystery at all. When the 31-year-old beauty and fashion mogul's Ocean's 8 co-star asked about her beau, she responded, "Google it," and so we did!
Here is what we learned about Rihanna's love interest:
He's rich, rich

In 2016 Forbes said that the Jameel family is the 12th richest family in Middle East with a worth estimated at $1.5 billion. 

The "Work" singer isn't far behind with an estimated worth of $600 million! Sheesh!

He's Eight Months younger than Rih

According to the website Famous Birthdays, Hassan's birthday is October 22, 1988, while the "Love on the Brain" singer's birthday is February 20, 1988, making him eight months younger. 

Trilingual Tings: He's Cultured

The Cut reported that the billionaire is fluent in Arabic, English and Japanese. Impressive!  

He's been married before

Back in 2012, Jameel was married to Lina Lazaar, a Tunisian art critic. The art curator founded Jeddah Art Week. They later divorced in 2017. 

Boss Up: He's the owner of a soccer league

His family business, Abdul Latif Jameel, where he is the vice chairman and deputy president, is the title sponsor of the Saudi Football League, otherwise known as the Jameel League. 

ICYMI: Last year, paparazzi photos of Rihanna and her beau arguing on a balcony in Mexico popped up on the internet. After the photos turned to viral memes, Rih responded with a witty Instagram post captioned, "When u think u know more bout soccer #worldcup2018." 

Don't get it twisted, just because you own a soccer team doesn't mean you know more about soccer than the Bajan beauty.

He isn't the only child

Just like Rihanna, he isn't an only child. Hassan Mohammed Abdul Latif Jameel is the middle son of Mohammed Abdul Latif Jameel. 

Good Sportsmanship: He's sporty

Besides owning a soccer team, he seems to be pretty sporty. 

He spent the day with the "Work" singer during her birthday weekend at a Lakers game. 

Love On The Brain! The Bad Gal Is In Love With Hassan

Sarah Paulson asked Rihanna if she was in love, to which she answered, "Of course I am."

Paulson also asked if RiRi was thinking about marriage, which caused a pause in the conversation. 

"Only God knows that, girl. We plan and God laughs, right?"