'Kidnap' Review: 'Hold On to Your Wig, It's a Hell of a Ride'
Halle Berry's latest is in theaters tomorrow.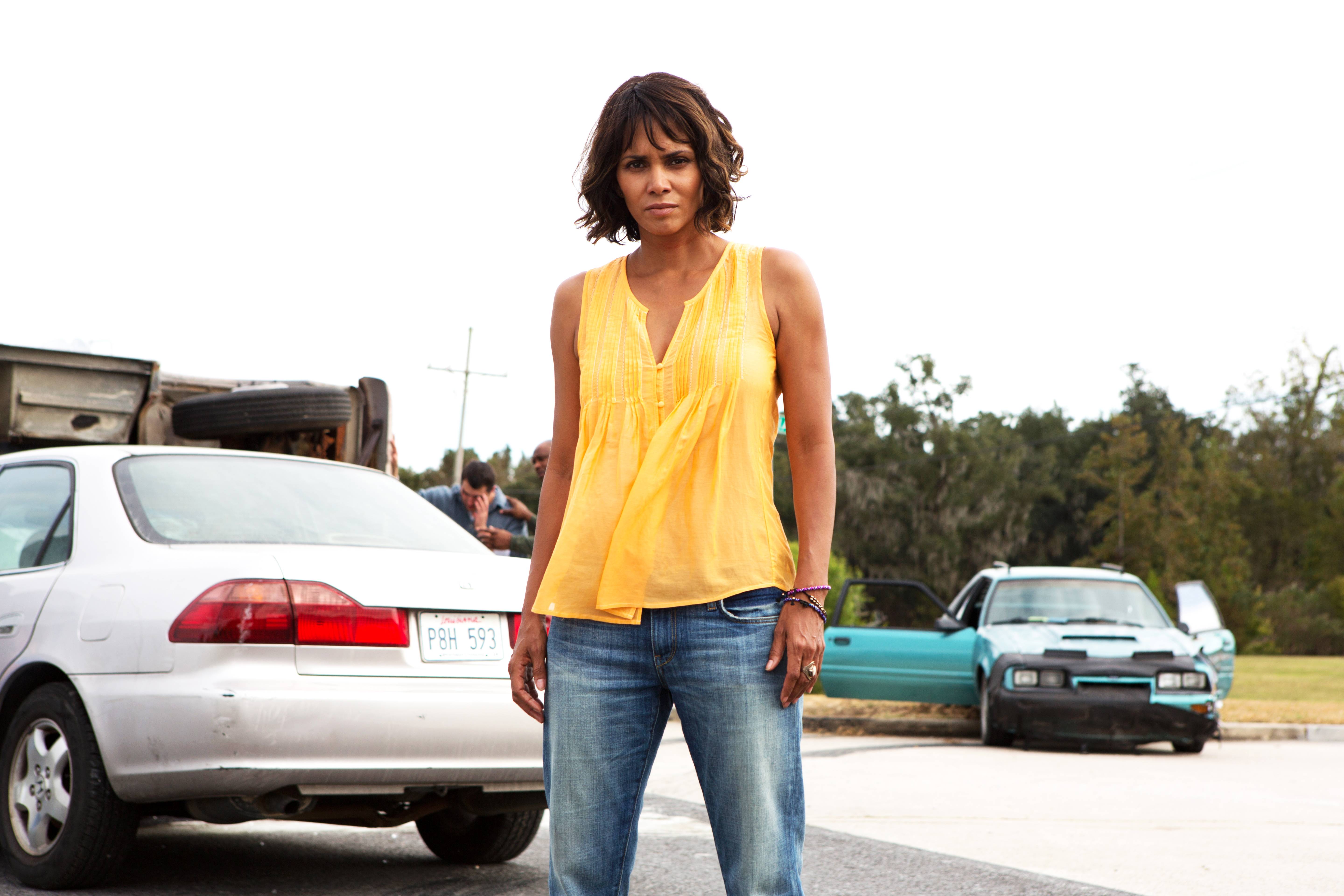 After years of delays, Halle Berry's Kidnap finally hits the big screen tomorrow. Although the reviews have been mixed (I can't help but notice trite action flicks starring men are given passes because they're "fun"), the movie is fitting for its genre: a nail-biting thriller that will certainly require a post-show cocktail to calm your nerves. Hold on to your wig, Kidnap is a hell of a ride.
The title speaks for itself: a mother's child is kidnapped. Sure, the plot isn't steeped in originality, similar to Halle's 2013 hit The Call, but Kidnap has all the right ingredients for a solid action-thriller: an unlikely hero, vile villains and serious fighting scenes. Hell, if Liam Neeson can do it, why can't Halle? 
Speaking of Ms. Berry, the Oscar winner perfectly plays a distressed mother, adding some depth to a (let me be honest) janky script. Similar to Angelina Jolie in Salt, it's a plus to see strong acting in movies that aren't known for profound character arcs. Halle, who is an executive producer on the film and also a mother of two, adds some maternal heart. Directed by Luis Prieto, you are rooting for Halle in every scene. Despite wild camera angles and rough cinematography, you are cheering as she brutally fights anyone who gets in her way.
If the audience I saw the film with is any indication (a woman behind me yelled at the screen, "Beat that b***h's ass, Halle!"), Kidnap is definitely a cinematic adrenaline rush and just might be a surprise hit at the box office.

Kidnap hits theaters tomorrow.
Check out our exclusive interview with Halle Berry in the video above.