Nate Parker Speaks Out About College Rape Accusations
Social media completely slammed the actor.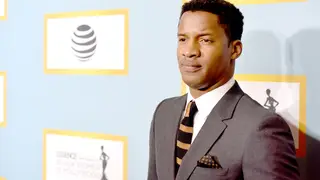 Nate Parker is about to have the biggest moment of his career when his Oscar-buzzy film Birth of a Nation comes out this fall. But with fame comes scrutiny, and a dark secret from his past is coming back to haunt him.
In 1999, Parker — then a college student at Penn State University — and his roommate, Jean Celestin, who is his co-writer on Birth of a Nation, were charged with raping a fellow student who was unconscious in their apartment. Though Parker was acquitted on account that he had a prior sexual relationship with the woman, Celestin was convicted, but then granted a mistrial during his appeal when the victim decided she didn't want to testify again.

Now, with months of non-stop press for Birth of a Nation ahead of him, Parker is speaking out about the incident in hopes to get ahead of it. "Seventeen years ago, I experienced a very painful moment in my life," he told Variety. "It resulted in it being litigated. I was cleared of it. That's that. Seventeen years later, I'm a filmmaker. I have a family. I have five beautiful daughters. I have a lovely wife. I get it. The reality is ... I can't relive 17 years ago. All I can do is be the best man I can be now."
Unfortunately for him, Twitter isn't letting this one go:
Wow. Could this threaten the release of Parker's film, which is a hands-down favorite to sweep the Oscar nominations this year, and damage his reputation in Hollywood?
See what all the fuss around Birth of a Nation is about with BET Breaks, above.