5 Burning Questions We Have About Rick Ross's Black Market Tracklist
No MMG features? What's "Ghostwriter" about?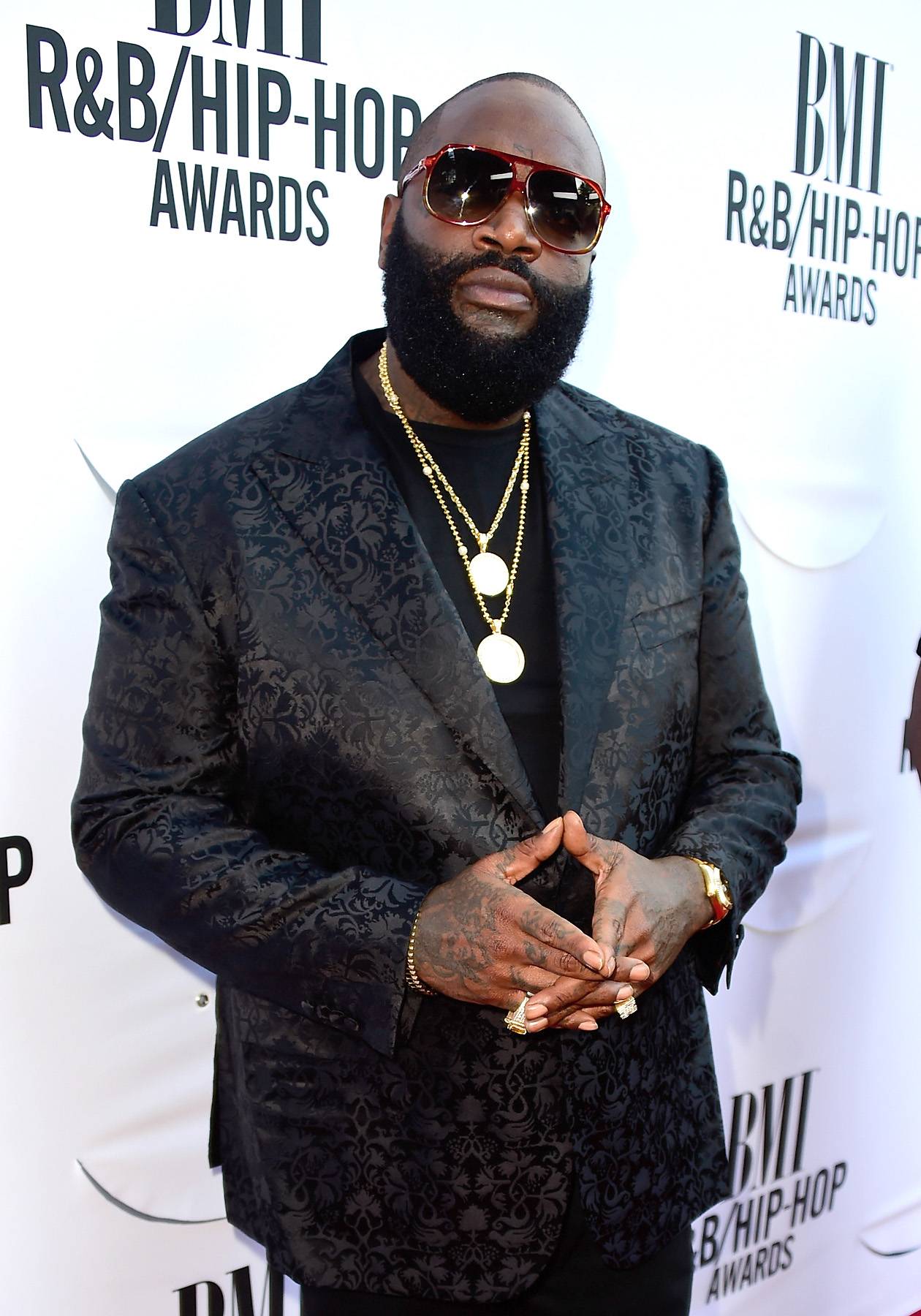 Rick Ross dropped the tracklisting for his forthcoming Black Market album yesterday and it raised a few eyebrows. His eighth solo studio LP is slated to feature guest appearances from Future, John Legend, CeeLo Green, Nas, DJ Premier, Mariah Carey and Mary J. Blige. The Maybach Music Group boss is eyeing to release the 17-track project early next month (December 4) and it gave us a few questions we'd like to know the answers to. Below are five burning questions concerning Rick Ross's Black Market album.
Maybach Music Group has been going through a rough patch lately. The infighting between Meek Mill and Wale alone has been enough to question the stability of the label going forward (even though Rozay told us not to). Meek's beef with Drake was also not a good look. With all this mayhem, you'd think Ross would want to show a little solidarity and even have Meek and Wale on a track together. Guess not.
Is he trolling us with the song "Ghostwriter?"
Rick Ross ghostwriting for someone has to be, well, hilarious. Furthermore, whatever the song "Ghostwriter" is about may either shine light on experiences he has had or even contain a few subliminal shots aimed at those in the industry. It also may address Drake, who was the victim of a media firestorm during the summer after it was revealed that he used ghostwriter Quentin Miller on numerous songs from his last solo album, If You're Reading This It's Too Late. It was actually the spark that began Meek Mill's beef with the Toronto native.
Why was DJ Khaled named A&R of the project?
I'm sorry, but Khaled playing any sort of organizational role in putting this thing together is hilarious. I'm not even calling him incapable of performing that task and if anyone is good at rounding up mystifyingly huge features for a project, it's him. But Just imagining him calling up people and asking them to be on Black Market is funny to me. I don't know why. Anyway, while it's amusing, it's not unprecedented. DJ Khaled has A&R'd for Rick Ross in the past and even described that role in a 2013 interview: "Say [Rick] Ross say, 'Khaled, I need this feature on there.' I gotta go get it," he explained. "That's the goal of a good A&R and a good executive." Khaled, you smart.
What do the songs featuring Mary J. Blige and Mariah Carey sound like?
If DJ Khaled was responsible for lassoing these placements on Black Market, bravo. According to the tracklisting, Ross put on Instagram, there's a song called "Can't Say No" featuring Mariah Carey and one entitled "Very Best" featuring Mary J. Blige. It seems like Ross may be getting a little more soulful on this thing. Then again, it is called Black Market, so...?
How can DJ Premier and Future be on the same album?
Like seriously? How? Even though the songs are five tracks apart, the fact that I'm going to hear Premo's boom bap snares or raspy voice being utilized in some way on the same piece of work I'm going to hear Future rapping about lean, cooking coke (since the song's called "D.O.P.E.") or some s**t is strange. Actually, you know what would be flames? A Future and DJ Premier collaborative album. You heard the idea here first, folks.
BET.com is your No. 1 source for Black celebrity news, photos, exclusive videos and all the latest in the world of hip hop and R&B music.
(Photo: Frazer Harrison/Getty Images for BMI)