Sounds About White: One Of These Celebrities Is The Latest Suspect In #WhoBitBeyoncé
She better get an alibi.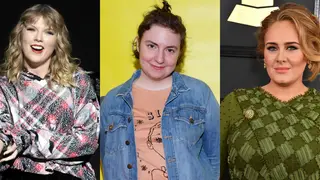 The #WhoBitBeyoncé saga continues, and it's transformed into somewhat of a guessing game.
After some vehement speculation that Sanaa Lathan was the biter in question, new reports have surfaced with details identifying a white celebrity as the one who oddly chomped on Queen Bey's face.
According to People, the celeb in question is none other than polarizing and self-admittedly biting suspect Lena Dunham.
The Girls actress and creator is the latest celebrity to be linked to the ridiculous action against the megastar and she wasted no time in responding to the claims.
Taking to Twitter, she firmly denied that she was the one who sank her fangs into Beyoncé's gorgeous face. However, she did mention that she gets why the public would think she would be capable of such a heinous action.
This all comes on the heels of comedian Tiffany Haddish revealing that an actress, who was likely under the influence of drugs, "playfully" bit the "Formation" singer after inappropriately flirting with her husband, Jay-Z.
Side-note: Come on — You had to know that proud BeyHive cardholder Adele was not the culprit, here.