Bank of America to Pay More Than $10 Billion to Fannie Mae
Bank of America agreed to pay more than $10 billion to Fannie Mae to settle claims over troubled mortgages.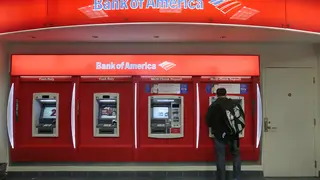 Under the terms of the recent agreement, Bank of America said it will pay the housing finance giant $3.6 billion and will also spend $6.75 billion to buy back mortgages from Fannie Mae at a discount to their original value. All of the lender's disputes with Fannie Mae would be resolved. The bank settled its fight with Freddie Mac, the other government-owned mortgage finance giant, in 2011.
"Together, these agreements are a significant step in resolving our remaining legacy mortgage issues, further streamlining and simplifying the company and reducing expenses over time," Brian Moynihan, Bank of America's chief executive, said in a statement.
Countrywide is the same subsidiary that agreed to pay $335 million to settle allegations that its financial unit discriminated against qualified Black and Hispanic borrowers between 2004 and 2008.
BET National News - Keep up to date with breaking news stories from around the nation, including headlines from the hip hop and entertainment world. Click here to subscribe to our newsletter. 
(Photo: AP Photo/Charles Krupa)