SayHerName: Texas CO Admits He Falsified This Record After Sandra Bland's Death
Details on why he may be speaking up now.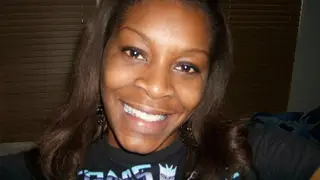 A new report is detailing that the Texas corrections office, who reportedly checked on Sandra Bland an hour before she was found dead in her jail cell, was in fact lying.
As reported, Rafael Zuniga had marked in a jail log that he had checked on Bland at 8:01am on July 13, 2015, but is now admitting that the log was falsified.
The former jail guard's attorney, Cannon Lambert, recently stated that Zuniga admits he reported false information in the jail log. 
Larry Simmons, the attorney representing Waller County in Bland's wrongful death suit, claims that the testimony Zuniga gave has been taken out of context.

"Numerous depositions have been taken in the case involving dozens of hours of testimony," Simmons said. "It is a gross miscarriage of justice and a misrepresentation for any party to cherry-pick or mischaracterize a small portion of that testimony."
A federal judge has ordered mediation in the lawsuit earlier this week, just a little over a year since the untimely death of the 28-year-old Black Lives Matter advocate.