Neo-Nazi Bomb Threat Shuts Down HBCU Charles R. Drew University In California
The threat came from a self-identified white supremacist who wants to 'take back our land.'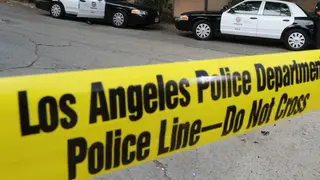 Charles R. Drew University was given the all-clear to reopen on Wednesday (Jan. 13) after campus safety and local law enforcement completed their investigation of a bomb threat, The Los Angeles Times reported.
CDU, a Willowbrook, Calif., Historically Black College, closed on Tuesday after the medical school campus received a bomb threat on Sunday. This comes on the heels of bomb threats at multiple HBCUs last week that forced administrators to either lock down or evacuate their campuses.
The newspaper obtained a copy of the emailed threat, which university officials discovered on Tuesday in a generic email account. An individual who identified as a white male neo-Nazi claimed to have planted three titanium nitrite sulfuric bombs on the campus that were set to detonate on Sunday afternoon.
"I want to show the Black population what the white man can do, we will take back our land!" the threat said.
On Jan. 5, several other HBCUs were cleared to reopen their campuses after receiving bomb threats. They included the University of Arkansas at Pine Bluff, Florida Memorial University, Spelman College, Howard University, Norfolk State University, North Carolina Central University, Prairie View A&M University, and Xavier University.