Howard, Spelman, Several Other HCBU Campuses Receive Bomb Threats, Causing Lockdowns, Evacuations
Norfolk State, North Carolina Central, Prairie View and others reported the threats but no explosive devices were found.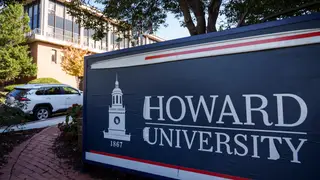 At least eight Historically Black Colleges and Universities (HBCUs) announced by early Wednesday (Jan. 5) that all was clear after they received bomb threats on Tuesday, The Washington Post reports.
The campuses that reportedly received the bomb threats were the University of Arkansas at Pine Bluff, Florida Memorial University, Spelman College, Howard University, Norfolk State University, North Carolina Central University, Prairie View A&M University, and Xavier University.
School administrators ordered evacuations or lockdowns and notified law enforcement. No explosions occurred. It was not immediately reported whether investigators believe these bomb threats were racially motivated, according to the Post.
A North Carolina Central University statement said the campus police received a call about the bomb threat at about 5:30 p.m. on Jan. 4. That prompted campus officials to place the school on lockdown and to notify first responders, including the Durham Police Department and the Bureau of Alcohol, Tobacco, Firearms and Explosives. An all-clear was issued at 9:15 p.m.
Howard University tweeted an all-clear message that said, "No active devices were found and the area has been cleared" following a response from the university's Department of Public Safety and the Metropolitan Police Department.
Reports about the bomb threats were posted on social media about several of the other HBCUs.