See How DWade Managed To Wear His Pajamas Twice This Weekend
Good bye short-shorts, hello PJs!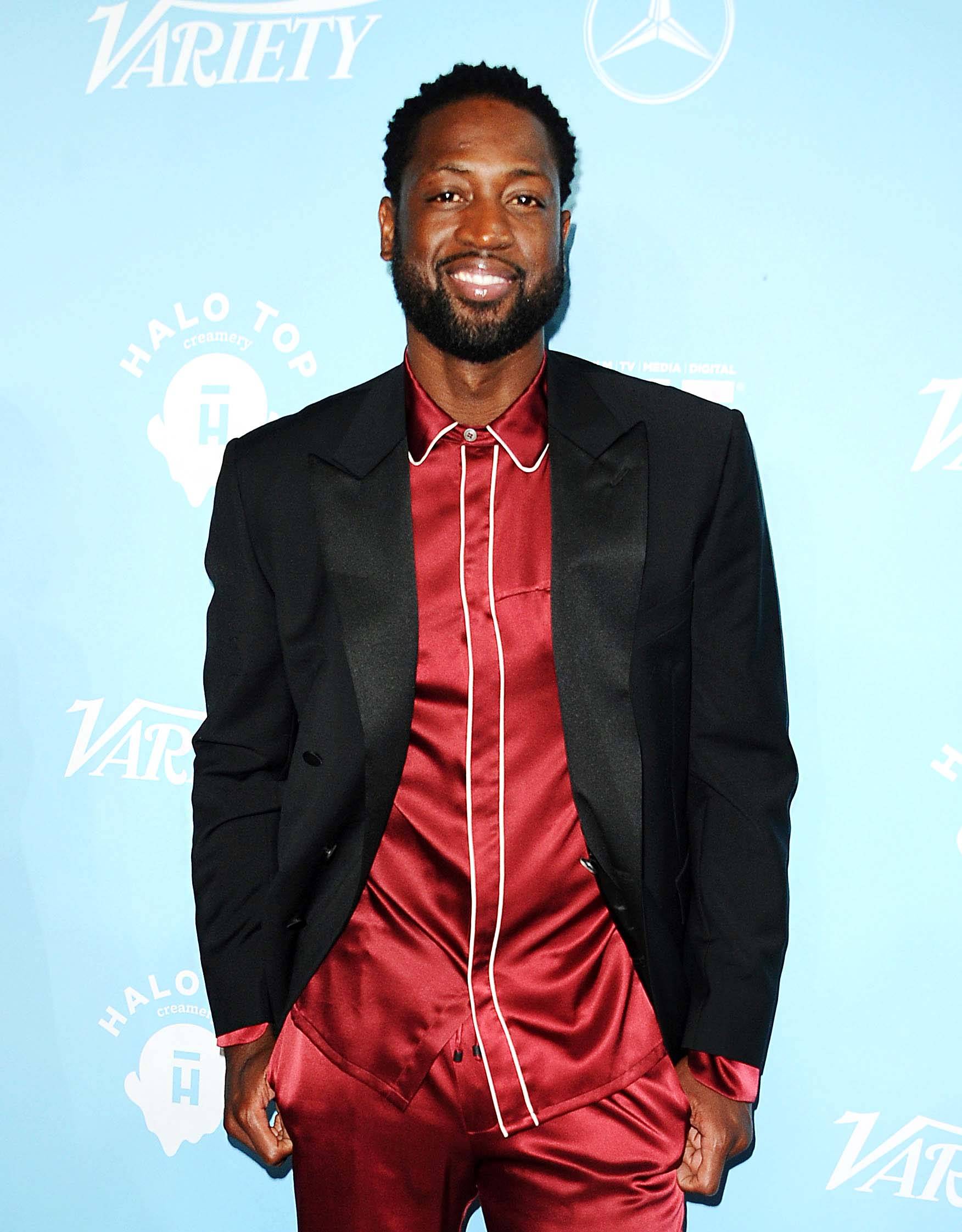 Our stylish NBA MVP Dwyane Wade raises the bar yet again. 
Over the weekend, DWade showed us he has returned from vacation and retired his short-shorts. Now he's schooling us guys on how to achieve the perfect "relaxed" look. Like extremely relaxed! Normally, for a guy, a relaxed, causally polished look consists of a nice sportscoat, some slacks or a nice pair of denim and a crisp shirt. For DWade, as he told me before, he likes to be comfortable. And he meant it! 
The Bulls player, alongside his beautiful Goddess Gabrielle Union, wore PJs designed by Waraire Boswell to a pre-Emmy celebration. Waraire Boswell specializes in creating custom men's and women's wear. The pricing for the roaring 1920s men's loungewear is unknown at this time. 
Later during the weekend, he and Gabby stepped out again for dinner. Yes in more loungewear-inspired attire! This particular night he wore he wore a floral silk zip jacket ($725) and matching track pants ($495) by Philip Lim 3.1 to complement his wife's chic Alberta Ferretti look!
I see the NBA style icon really enjoys the concept of "people who bought this, also bought this" type of shopping. Just saying! To add favor to his loungewear, he topped off both looks with some stylish sneakers and a very dapper coat! #Success!
Once again, DWade proves to be a trendsetter! This summer, he influenced his buddies to rock extremely short-shorts, now his PJ look is trending. Look at John Legend rocking a similar style with Chrissy Teigen at LAX this past weekend! John also wore a Philip Lim reversible black leopard souvenir jacket ($875) and matching pajama pants ($550). Instead of a coat, the singer elevated his loungewear with some dope shades and McQueen sneakers ($560).
Dwyane Wade, NBA All-Star and fashion trendsetter!