Jesse Williams Heavily Criticized for Tweet on Nate Parker's 'Birth of a Nation'
Do you agree?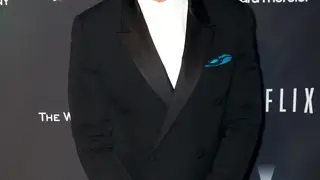 Consumers have been vocally skeptical of supporting Nate Parker's new film Birth of a Nation following the resurfacing of the sexual assault scandal that he was involved in during his time in college. Despite the backlash, the actor had one supporter in infamous woke star Jesse Williams, and Twitter is not happy.
The Grey's Anatomy star, who attended the Los Angeles premiere of the film, posted the following tweet and seemed to rub some folks the wrong way:
The tweet quickly took a life of its own, and Twitter users flooded the mentions of the actor, asking why he would support a film helmed by someone with such a questionable past. Take a look at some of the criticisms, below:
See why folks are upset with Jesse's support of the film in the BET Breaks video, above.
BET.com is your No. 1 source for Black celebrity news, photos, exclusive videos and all the latest in the world of hip hop and R&B music.