Chris Rock Has a Message for Oscars Boycotters
The host responds to the pressure to bail on #OscarsSoWhite.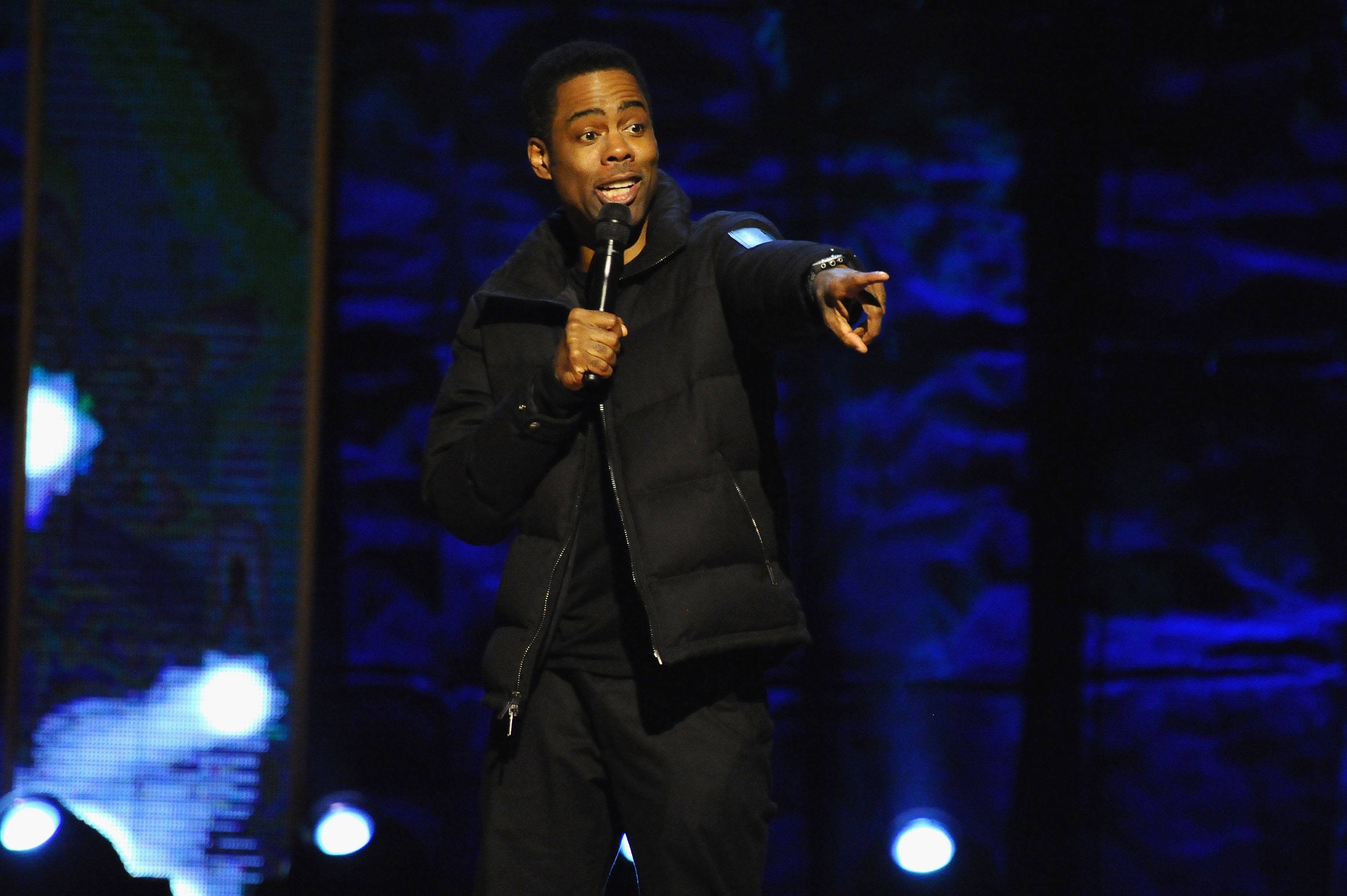 Spike Lee,  Jada Pinkett-Smith, Tyrese, 50 Cent , Snoop Dogg and virtually all of Black Twitter may plan to boycott the Oscars, but the show will go on for Chris Rock. Sources close to the actor and comedian, who is hosting this year's show, confirm that he has chosen to ignore the calls to bail on the whitewashed ceremony, in which no people of color have been nominated for Best Actor or Actress for the second year in a row.
But that doesn't mean Rock has let the Academy off the hook. According to the same sources, much of Rock's opening monologue will focus on #OscarsSoWhite. Watch out, Hollywood! 
According to Academy Awards producer Reginald Hudlin, Rock has reworked his entire set of jokes and will be referencing calls from Black Hollywood to boycott the ceremony. Hudlin praised Rock when speaking to Entertainment Tonight at Saturday's NAACP Image Awards lunch. "Chris is hard at work. He said his entire writing staff locked themselves in a room," he revealed. "As things got a little provocative and exciting, he said, 'I'm throwing out the show I wrote and writing a new show." Hudlin added, "Chris is that thorough. He's that brilliant, and I have 1000 percent confidence that he will deliver something that people will be talking about for weeks."
Rock is known for being incredibly outspoken when it comes to racial discrepancies in American culture, and Hudlin expects the same from the host for the upcoming awards ceremony. "Yes, the Academy is ready for him to do that," he said when asked about Rock making controversial statements during the show. "They're excited about him doing that. They know that's what we need. They know that's what the pubic wants, and we deliver what the people want."
Rock's decision to stay on as host comes just after the Academy announced that it plans to overhaul its membership, aiming to double its number of female and minority members by 2020, to promote diversity and avoid a similar controversy in the future.
ICYMI, catch up on the controversy with BET Breaks, below:
BET.com is your No. 1 source for Black celebrity news, photos, exclusive videos and all the latest in the world of hip hop and R&B music. 
(Photo: Andrew Toth / Getty Images)