Faith Evans Posts Video Of Stevie J On Beach Amid Divorce Rumors
The singer also had some choice words about minding your business.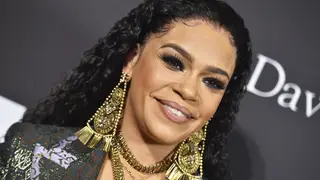 After over three years of marriage, Stevie J, 50, and Faith Evans, 48 are divorcing but there appears to be no bad blood.
On Nov. 15, Evans posted a video of doing cartwheels on the beach with Stevie J. Although it's not clear when the video was taken, she included the caption, "Get us free, bruh!"
Stevie J was also tagged in the video, see below:
In a second post, she reposted a meme with text that read, "Did you know there are 3 places you can stay for free? 'In your lane,' 'Out of my business' and 'over there.'"
It's not clear if the post was in reference to the divorce.
According to TMZ, Stevie J filed for divorce at Los Angeles County Superior Court on November 8. The reason for their divorce is not public at this time. BET.com has contacted the judicial administrative records office maintained by the appellate courts of California in hopes of verifying the end of their marriage.
They have no children together and it's unknown if they have a prenuptial agreement. Evans was previously married twice, once to The Notorious B.I.G. and secondly to record executive Todd Russaw. While this is Stevie J's first marriage, the former Love & Hip Hop Atlanta star has had numerous previous relationships that resulted in six children.