Prosecutor: Former Band Member Organized Hazing
State attorney Jeff Ashton claimed that 27-year-old Dante Martin was in charge aboard the bus where Robert Champion died in 2011.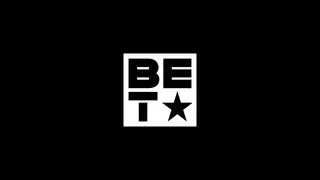 Robert Champion (Photo: AP Photo/Courtesy of the Champion Family)
ORLANDO, Fla. (AP) — A prosecutor said Tuesday that a former band member charged in the death of a Florida A&M University drum major was the chief organizer of a brutal hazing ritual that had been a secret tradition at the school for years.
During opening statements in the manslaughter and hazing trial of 27-year-old Dante Martin, state attorney Jeff Ashton called the ritual that brought on Robert Champion's death in 2011 a "dark tradition" inside FAMU's band. Ashton also said Martin was in charge aboard the bus the night Champion died.
But defense attorney Dino Michaels later told jurors that band members would testify that the ritual was more akin to a competition and that there was no actual hazing.
A jury of four women and two men were selected for the trial, which is expected to last a week. Ashton said that no African-Americans are on the jury. FAMU is a historically black university.
Martin faces up to 15 years in prison if convicted. He has pleaded not guilty in the death of Champion, who was from Decatur, Georgia.
Champion's death cast a spotlight on FAMU's nationally acclaimed band, which had played at Super Bowls and before U.S. presidents. The band was suspended for more than a year after the death and several school officials resigned in the aftermath.
"The fact that this is a tradition is not a defense to the people involved," Ashton said.
Ashton described what he said was the three-step process known as "crossing Bus C." He said Champion — who was against hazing — eventually decided to participate aboard a parked bus in November 2011 after a football game along with fellow band members Keon Hollis and Lizette Sanchez.
One at a time, Ashton said, fellow band members tried to make their way through a pounding gauntlet of fists, drumsticks and mallets from the front of the bus to the back. Sanchez and Hollis went first, followed by Champion. Hollis testified that he couldn't see Champion, but could "hear people hitting on him."
Champion was pulled back to the front of the bus after attempting to make his way through, so he endured extra blows, Hollis said.
Champion's mother, Pam Champion, cried as Hollis testified.
After Champion had completed the ritual, he vomited and complained of trouble breathing, Ashton told jurors. Champion soon fell unconscious and couldn't be revived. He died from hemorrhagic shock. An autopsy showed extensive internal bleeding.
"He died because his friends beat him to death," Ashton said.
Ashton told jurors that evidence would show Martin — known as "the president of Bus C" — directed it all and "set upon a course of action ... to cause others to beat" Champion.
Michaels argued that though Martin had that title, he did not "wield any power." He also said participation was voluntary.
"Not only was it voluntary, but so was whether or not you rode Bus C," Michaels said. "The crossing wasn't invented by Dante Martin ... It was there for years and years."
Michaels promised former band members would testify that his client never actually hit Champion. He said many of them called crossing Bus C an athletic event or competition.
That could be an important distinction, because the Florida statute on hazing is written so vaguely that what happened on the bus could be described as a competition, Michaels said.
Pam and Robert Champion, Sr. said that they felt subdued arriving Martin's trial having seen several previous defendants in the case plead to probation and community service sentences they likened to "a slap on the wrist."
"I'm definitely waiting to see what's going to happen," Pam Champion said, adding, "... I'm just hoping for justice for my son."
BET National News - Keep up to date with breaking news stories from around the nation, including headlines from the hip hop and entertainment world. Click here to subscribe to our newsletter.