This 'Black Panther' Star Bravely Opened Up About Her Struggles With Depression
She's urging the Black community to eliminate the stigma.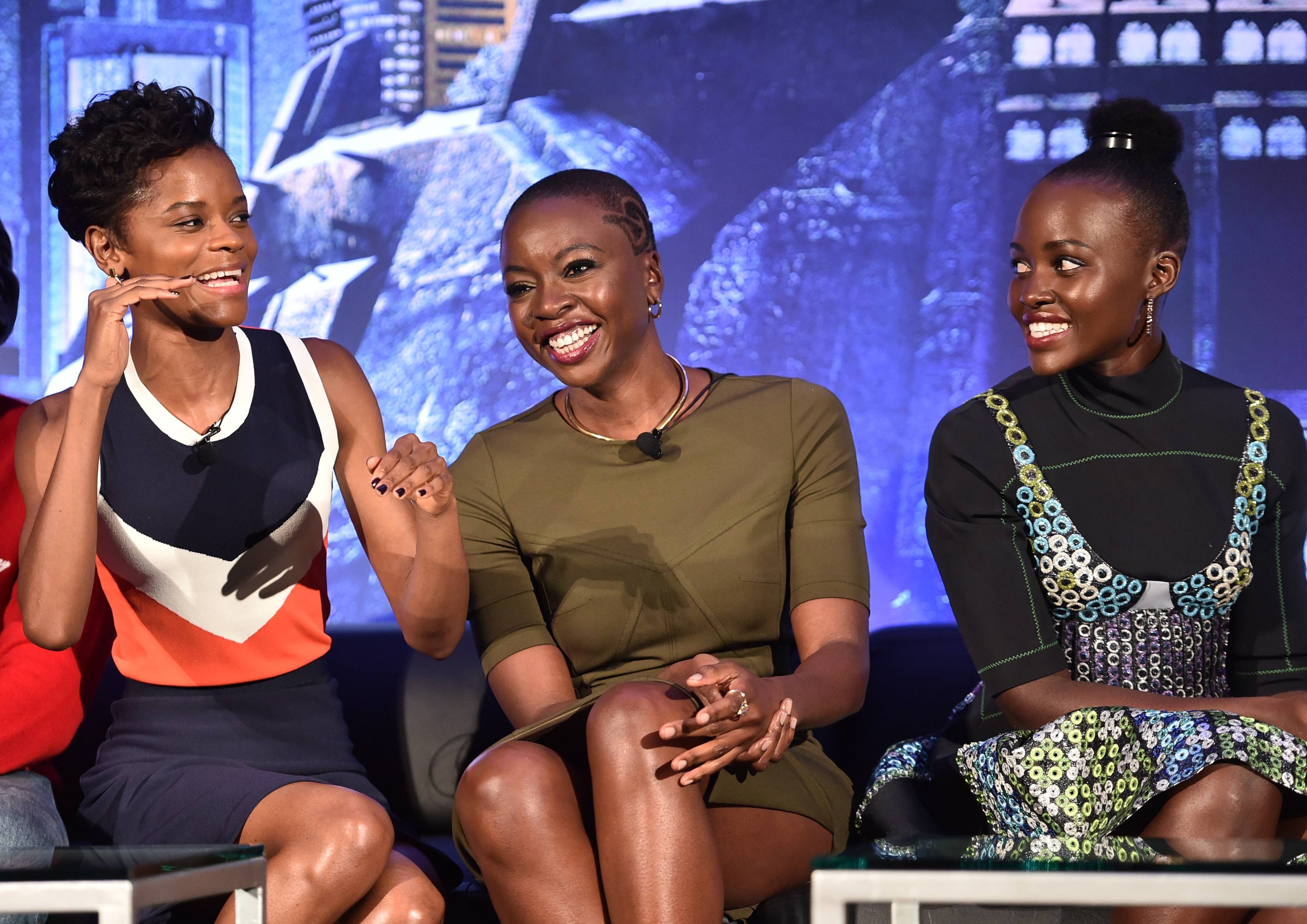 Depression remains one of the often overlooked mental illnesses that gravely affects members of the African-American community at a significant rate. In fact, regardless of one's situation — whether "successful" or not — the illness does not intentionally choose whose life it affects.
This was shown when one of the standout female cast members in Marvel's monster smash Black Panther bravely spoke out about her personal bout with depression.
Letitia Wright, who plays the technological genius, Princess Shuri, in the film, got extremely candid about her experience with depression in an interview, specifically touching on the stigma that surrounds mental illness in the wider Black community, even beyond America.
Speaking with Teen Vogue, the Guyana native spoke about dealing with depression, alone.
"In the Black community, it's something that happens, but we don't speak about it," she said. "We have to continue to talk about it and bring it straight to the forefront. And [that doesn't only apply to] the Black community, but different races as well."
In the interview, the rising star, 24, revealed that two years ago she was in a seemingly never-ending cycle dealing with her depression and found it almost impossible to break out of it. She admitted that it became so destructive that she decided to take a break from acting to seek treatment.
Now that she's gotten the help she needed, Wright now serves as an advocate for mental health and seeks to find the issues that prevent Black women, in particular, from seeking the help they need to move on with their lives.
"I speak boldly about [depression] because I struggled with it and I tried to find different ways [to heal], and it just didn't work," Wright added. "I had to look deeper to find what could hold me, and I found that what held me together was my relationship with Jesus and my relationship with God."
The Black Mirror star went on to share that she's proud that her speaking out is serving as a catalyst for others to follow suit.
"Even to this day, I'll be at events and people will pull me to the side and tell me that they deal with the [situations] that I've dealt with," she said. "And I'm grateful because I want people to find a way out."