K. Michelle Crashes A Stage At Country Music Event
"I'm a Black girl that sings better than any white muthaf**kin' country singer in Nashville right now!"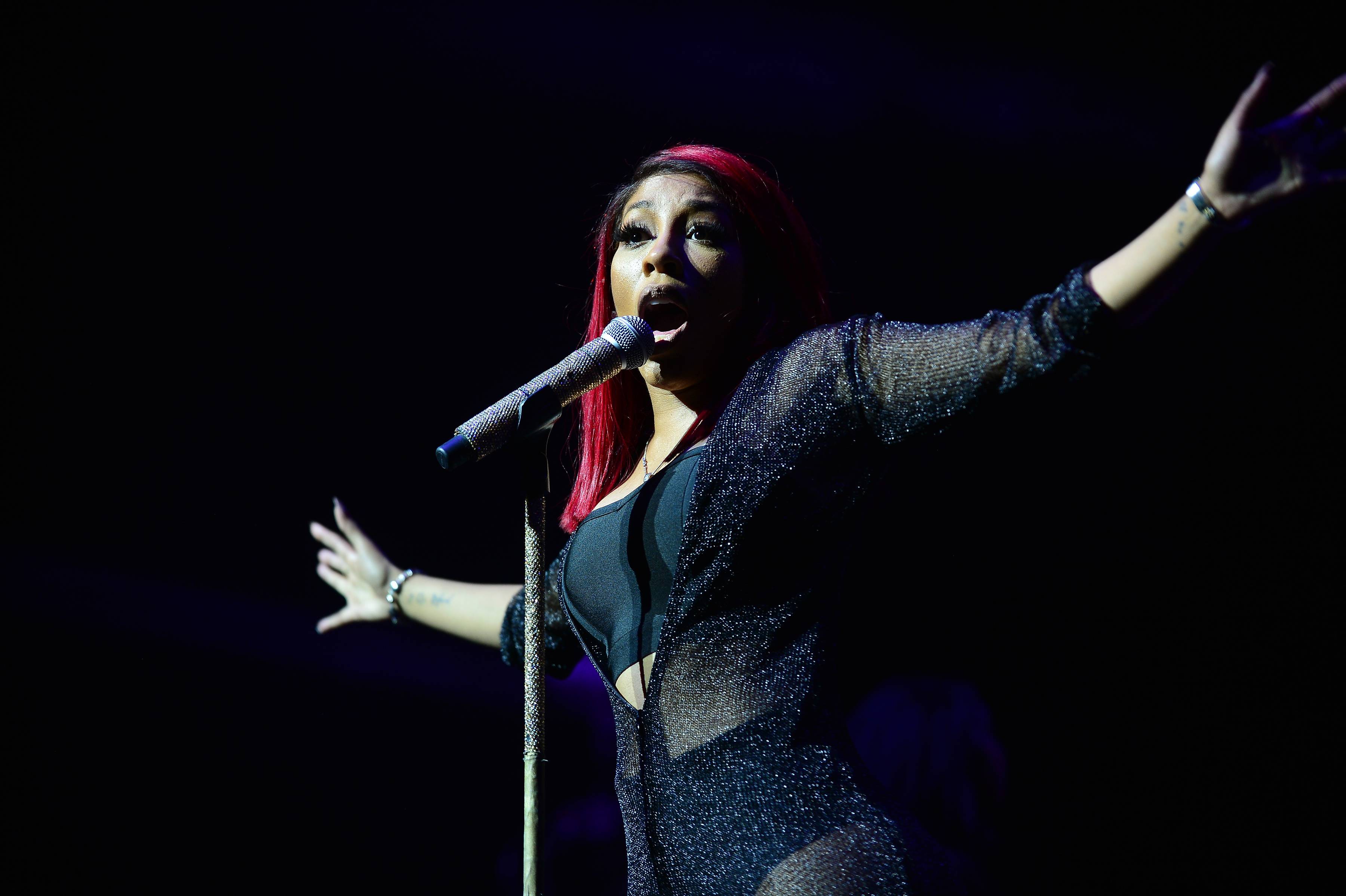 If you've been following K. Michelle for a while now, you know two things about her: one, she isn't afraid to speak her mind, and two, she's a country girl—through and through. 
Recently during a show at Nashville's "Nash Edition," K. Michelle took over the stage, but it wasn't to belt out a tune, it was to speak her truth. Apparently, the singer was in attendance as a guest, but felt compelled to leave the audience and join host and singer Tyler Rayn in the middle of a set, instead. Michelle took over the mic to say a few words.
"Hello Nashville. My name is K. Michelle," she said. "I have three number one albums on Billboard. You can pull out your Google right now, as we speak, no lie. I currently am here in Nashville, I just got through sitting down with Chris Stapleton, you guys can pull [him] up. I am a Black girl. And guess what? I'm a Black girl who sings better than any white motherf***er country singer in Nashville right now. And guess what? I have a ton of your favorite people behind me!"

If that wasn't enough to get her point across, the Rebellious Soul artist went on to proclaim that while she is Black and proud, she's also the next Taylor Swift, and can strum a guitar with the best of them.

"When I say, 'I'm the next motherf****g Taylor Swift,' it's not a motherf*****g joke," she said. "It's the motherf****g truth. I'm Black as sh*t. I listen to City Girls, and I curse motherf****rs out. But guess what? I can play that mother****g guitar!"

Once the footage of Michelle's speech went viral, it was met with mixed reviews, particularly concerning timing and delivery. However, Rayn took to his social media to show his support of K. Michelle crashing his show and even co-signed the singer's message about the lack of diversity in Nashville:

"I was honored to share the stage last night with Billboard-topping artist @kmichellemusic," Rayn responded. "Although some people were taken aback by her delivery, I couldn't be more proud to have her message shared on the @nasheditionstage. I personally know that Nashville still has a long way to go before it will hear everyone's voices. Conversations like these are what will cause people to actually start listening. @kmichellemusic- thank you for making amazing music and for sharing your truth."

Not only had the singer opened up in a BET interview about Black women "creating country music," but back in 2015, the Memphis native went on to allege in a series of tweets that music execs were holding her back creatively.

"I'm sick of executives telling me I can't sing certain songs because I'm Black. I grew up on country, let me sing!" Michelle tweeted. "Music has no color, and I'll walk away from it before I let this industry keep disrespecting Black artists," she finished. Earlier today, K. Michelle teased on her Instagram that she also had new music and visuals coming out.

Fingers crossed that her upcoming album allows her to explore all of her creative depths!