Report: Kylie Jenner Named Her Baby Girl After A Winged Creature
Are you feeling this one?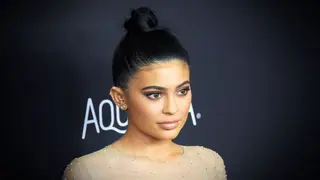 Kylie Jenner recently shared with the world that she gave birth to her baby girl with Travis Scott. Now, days after she made the announcement that broke the internet, it is being reported that the couple's newborn has a name.
According to Radar Online, the 20-year-old new mother reportedly named her newborn daughter "Mariposa," the Spanish word for "butterfly."
An insider claimed that she will be called Posie for short. 
Kylie seemingly posted clues about the name by showing fans butterfly decorations in the baby's nursery. She also showed off a butterfly necklace that the child's father, Travis Scott, got her after learning they were expecting.
The couple also have matching butterfly tattoos and are said to reside close to the Neiman Marcus Beverly Hills restaurant, Mariposa.