Obama: I Was Too Polite
President Obama says his next debate with Mitt Romney will be different.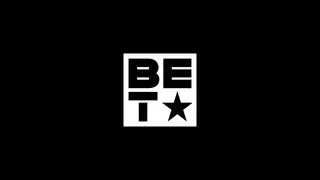 In an acknowledgement that he may have taken his reputation for being No Drama Obama too far, the president offered this explanation for his widely panned debate performance: "I think it's fair to say I was just too polite," he told radio host Tom Joyner Wednesday, adding that "it's hard to sometimes just keep on saying 'and what you're saying isn't true. It gets repetitive."
Obama also hinted that in his rematch with Republican opponent Mitt Romney next week there'll be no more Mr. Nice Guy.
"Gov. Romney put forward a whole bunch of stuff that either involved him running away from positions that he had taken, or doubling down on things like Medicare vouchers that are going to hurt him long term," the president said. "And, you know, I think it's fair to say that we will see a little more activity at the next one."
Also Wednesday, Ann Romney complained in an interview on Fox News Channel's America's Newsroom about Democrats' assertions that her husband has flip-flopped on several issues and even lied during the debate. Likening them to kids in a sandbox, she accused them of being bad sports.
"This is something he's been saying all along. This is what he believes. This is his policy, these are his statements," she said. "I mean, lie, it's sort of like someone that's, you know, in the sandbox that like lost the game and they're just going to kick sand in someone's face and say, 'you liar.' I mean, it's like they lost, and so now they just are going to say, okay, the game, we didn't like the game."
She often is fiercely protective of her husband, but her defense brings to some minds Seinfeld character George Costanza's doctrine that "it's not a lie if you believe it's true."
Former President Bill Clinton also weighed in on the new more moderate Mitt Romney, using the same humor and charm that electrified his audience at the Democratic National Convention.
"I had a different reaction to that first debate than a lot of people did. I mean I thought – wow. Here's old moderate Mitt. Where have you been, boy, I missed you all these last few years," Clinton said at a campaign rally in Las Vegas on Tuesday.
Despite the laughter, Clinton was not joking about the seriousness of Romney's apparent abandonment of the "severe conservative Mitt" who helped him win the Republican nomination in an effort to save his campaign. He also suggested that Romney is trying to con the American public with his policy shifts by pretending they never took place.
Imitating how Romney might act if called out on it, Clinton said, "I don't have that tax plan I had for the last two years. You gonna believe me or your lying eyes here?"

BET Politics - Your source for the latest news, photos and videos illuminating key issues and personalities in African-American political life, plus commentary from some of our liveliest voices. Click here to subscribe to our newsletter.
(Photo: AP Photo/Carolyn Kaster)