Bill Named After 102-Year-Old Woman Aims to Improve Florida Voting
A Florida state senator introduces a bill that would make voter registration easier and names it after 102-year-old Desiline Victor.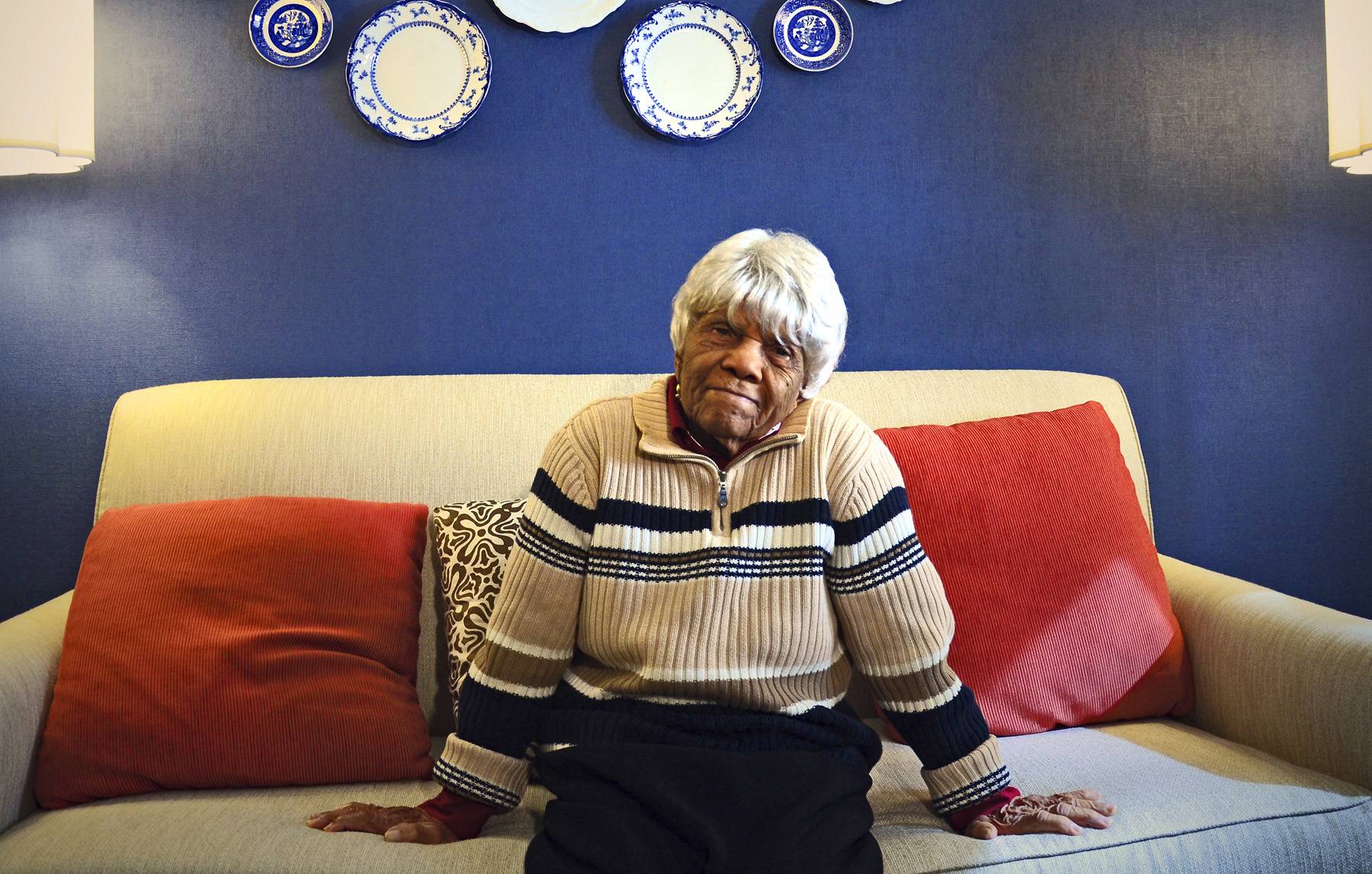 Following a presidential election with long lines for people waiting to cast ballots, a bill has been introduced in the Florida legislature to help modernize the state's voting system.
The bill is called "Desiline's Free and Fair Democracy Act," and is named after Desiline Victor, a 102-year-old Hatian-American Miami woman who waited for hours to vote in the last election.
The legislation would make the registration process more convenient by allowing voters to update their registration address at the polls when they move across county lines as well as creating automatic voter registration at the state's Department of Highway Safety and Motor Vehicles.
"Voting is a fundamental building block of our democracy," said Oscar Braynon, the Florida state senator who introduced the bill. "By making it easier for all Floridians to exercise this human and American right, we are helping to ensure that people remain confident and engaged in their communities."
Florida's Republican-controlled legislature and its election officials were widely criticized during last year's election for cutting the early voting period and for a lack of preparation that resulted in long lines for voters. In his State of the Union address, President Obama highlighted the story of Victor and the hours she waited in line.
Branyon made the announcement Monday at the North Miami Public Library, a site that had some of the longest early voting lines in the state. It's also the site where Victor stood in line for three hours before she was able to cast her ballot.
"Ms. Victor's voting experience was all too common for hundreds of thousands of Florida citizens, and millions more across the country," said Judith Browne Dianis, the co-director of the Advancement Project. "Her determination to make her voice heard was heroic and inspiring – but it never should have been so hard. We call on the legislature to pass these critical reforms to ensure that all Florida citizens can finally vote in elections that are free, fair and accessible."
Andre Pierre, the mayor of North Miami, presented Victor with a proclamation on behalf of the city.
"When we hear stories of determination, like the story of Ms. Desiline Victor, we are inspired to make a change to preserve that right," he said.

BET National News - Keep up to date with breaking news stories from around the nation, including headlines from the hip hop and entertainment world. Click here to subscribe to our newsletter.
(Photo: REUTERS/Paul Grant)