That Was Fast: 'Roseanne' Is Already Heading Back To The Air And Twitter Has...Thoughts
The reboot was cancelled briefly after Barr's racist tweets.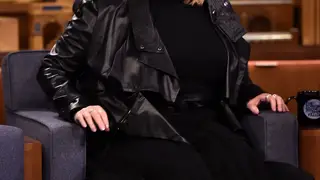 A Roseanne spin-off is currently underway, as it has been confirmed that ABC has greenlit a series that will not feature the controversial and notoriously racist star Roseanne Barr.
According to The Hollywood Reporter, the series, which is tentatively called The Conners, was given a 10-episode, straight-to-series order, with Barr having absolutely no involvement in it, financially or creatively.
"The new take, which will also be a multicamera comedy and premiere in the fall, will follow the Conner family who, after a sudden turn of events, are forced to face the daily struggles of life in Lanford in a way they never have before," the site describes the synopsis.
The  majority of the cast members from the original series including the likes of John Goodman, Laurie Metcalf, Sara Gilbert, Lecy Goranson and Michael Fishman are all expected to return.
They all released a joint statement detailing the news.
"We have received a tremendous amount of support from fans of our show, and it's clear that these characters not only have a place in our hearts, but in the hearts and homes of our audience," it reads. "We all came back last season because we wanted to tell stories about the challenges facing a working-class family today. We are so happy to have the opportunity to return with the cast and crew to continue to share those stories through love and laughter."
The news was met with mixed responses from fans of the recently canceled reboot. See how Twitter responded, below: