This Day in Black History: July 17, 1967
Jimi Hendrix ended his collaboration with The Monkees on July 17, 1967.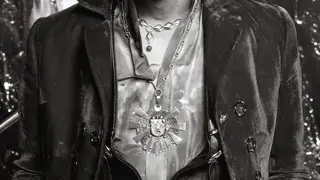 On July 17, 1967, the interesting collaboration of rock/pop band The Monkees and Jimi Hendrix fell apart when the rock star dropped out as their opening act.
The pairing wasn't Hendrix's idea to begin with. Hendrix's manager Mike Jeffery wanted to increase the rock legend's popularity in the United States through a Monkees collaboration.
"Oh God, I hate them! Dishwater....You can't knock anybody for making it, but people like The Monkees?" Hendrix said in an interview with Melody Maker magazine when asked about the band months before the tour launched. 
After seven shows with the group, Hendrix was done.
BET National News - Keep up to date with breaking news stories from around the nation, including headlines from the hip hop and entertainment world. Click here to subscribe to our newsletter.  
(Photo: David Montgomery/Getty Images)