Here's Tamar's Response When Asked If She Watches 'The Real'
She said it all with a smile.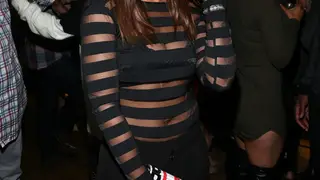 Tamar Braxton has been gone from The Real for some time now, but that won't stop her from being asked about the show. While walking through an airport with her husband, Vincent Herbert, she was asked by a paparazzo if she watches the talk show and her response reminded us why she's the captain of #TeamPetty.
When asked if she still watches The Real, she said, "Watch myself? I'm The Real. No, I'm joking."
Take a look at the video of her response, below:
The singer will actually get the chance to watch herself in the coming year as her new talk show, The Tamar Braxton Show, is set to air September of 2017.
Watch Wendy Williams above to get the latest on Tamar's exit from The Real.