[Watch] Here's Adrienne Bailon's Response to Rumors She's a Home-wrecker
The actress breaks her silence about her relationship with Israel Houghton.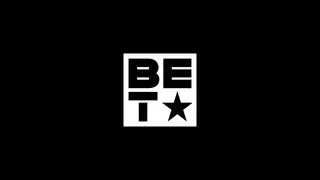 Adrienne Bailon has been dealing with scandal ever since she went public with her new boyfriend, Israel Houghton, while on vacation in Mexico earlier this year. Now, the actress and talk show host is finally clearing the air about what's going on in their relationship.
As you remember, Adrienne was accused of being a home-wrecker for starting something with her gospel singer boo, considering he just split from his wife of 20 years a few months ago. Well, Adrienne wants everyone to know that there was zero overlap between his marriage and their relationship. 
"I think I'm more than anything grateful that I have a platform like this, where I can be with my girls. The show is called The Real it is a place where we can speak about the truth," Adrienne explains on her popular talk show, with a paparazzi photo of herself and Houghton enlarged on the screen behind her. "With that being said, the man pictured here is not married. Praise God."
Bailon continues, "He had actually put out a statement. He is single, number one. The other thing people were saying was that I was the cause of the divorce, which I think any divorce is obviously a sad thing. People have to go through it, [it] takes time to get through that sort of thing, and I think no one put that time together."
She adds, "I think people see an announcement was made at the top of the year and then they see these photos and then they think, well let's put this together, but this is why I'm grateful for things like this because it allows you to set the facts straight, and God forbid the facts get in the way of a really juicy story. I'm going to say the truth and the truth of the matter is he isn't married. He obviously is divorced."
Well, that should set the record straight — for now, at least. 
Watch BET Breaks below for a recap of all the drama surrounding these two:
BET.com is your No. 1 source for Black celebrity news, photos, exclusive videos and all the latest in the world of hip hop and R&B music. 
(Photo: Johnny Nunez/Getty Images)