The Fugees Reunion Tour Reportedly Canceled Amid Pras Michel's Alleged Money Laundering Scheme Involvement
He is expected to appear in court on November 4 in Washington, DC.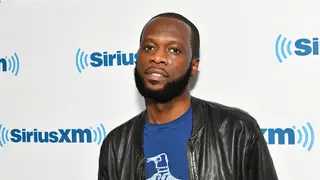 The Fugees' upcoming reunion tour is likely to be canceled due to ongoing legal issues by member of the group Pras Michel.
According to Puck, details about Michel's indictment for his alleged role in a money laundering scheme were further unveiled. Reports show that the 49-year-old is facing jail time over his connections to Jho Low, a Malaysian financier who found himself on the F.B.I's most wanted list for reportedly being the brains behind the theft of billions of dollars from Malaysia's 1MDB sovereign wealth fund.
U.S. federal prosecutors say that the artist attempted to influence American officials on Low's behalf.
In case you missed it, The Fugees, who are also made up of Lauryn Hill and Wyclef Jean, announced back in 2021 that they would be reuniting for an international tour to celebrate the 25th anniversary of their sophomore album The Score.
The trio announced in October of the same year that they would have to postpone the tour to 2022 before canceling it altogether in January 2022 and at the time looked at the COVID-19 pandemic as the reason.
Michel is expected to appear in court on November 4 in Washington, D.C. He has pleaded not guilty to all charges but faces up to 20 years in prison if convicted.