Interview: Peter Gunz Shares How He's Grown As A Man Since 'Love & Hip Hop'
Tara Wallace and Amina Buddafly, who are on 'After Happily Ever After' with Gunz, also share how their relationship has grown since the past.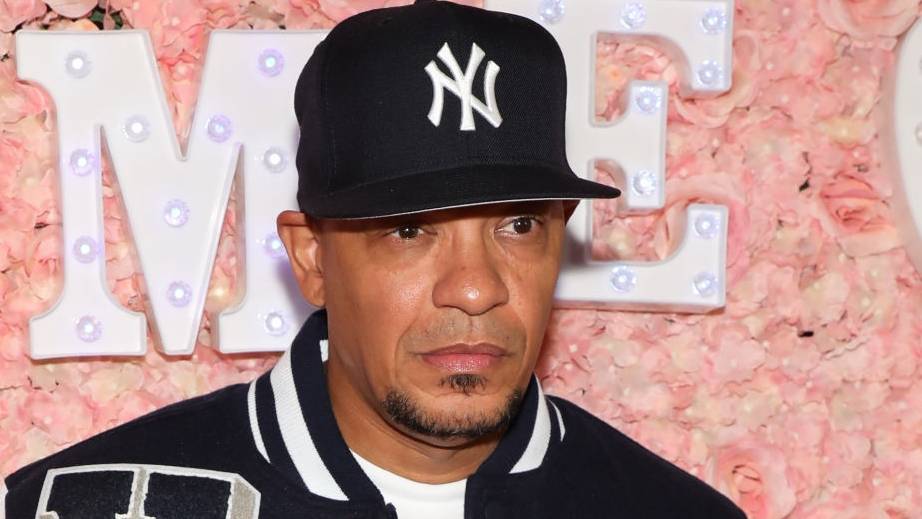 Peter Gunz, Amina Buddafly, and Tara Wallace have created some of the best moments on reality television on Love & Hip Hop: New York. After vying for the affection of both ladies and the ladies looking to secure their spot in Gunz's life, the three reality stars moved on from the situation and have now gained a friendship.
While Buddafly started a new relationship, Wallace and Gunz have decided to keep their respective doors to love open and joined BET's new dating series After Happily Ever After, which will see the two of these exes put themselves out there in a mansion with other notable figures in hopes of leaving with a mate. Buddafly's involvement will show her aiding Peter to find his love interest and Peter assisting Tara in finding her perfect match.
In a fun conversation with BET.com, the three reality stars share why they decided to band together and join the series.
"I felt like it was a good way to show people that you can from where we were in the past and how we are in the present which is in a great place," Buddafly shared.
"There have been so many years in between — I feel like people are stuck on where they saw us last. Even when we left 'Love & Hip Hop,' we were on good terms for at least six or seven years, and people forget that. Things are much different now, and after a long break, we're ready to show something positive."
Wallace chimed in, expressing there are "different elements" to their personalities and how the world never gets a chance to see them "laughing" together or having a good time as they work out their relationship dynamic.
"People assume how we are based on those previous moments we shared," Wallace began.
"Coming on the show, people will be able to see us in a different light — we're having fun and in a different place. What we went through previously was hard, but so much time has passed. To see Peter and me dating with Amina choosing for Peter and Peter choosing for me — it's absurd in itself, but we went for it, and it's been a blast. It's about time people see us having a good time. The show will show some of the real things we've been through."
Pivoting the conversation, the three of them share what they feel each other's kryptonite is.
"Tara's kryptonite is someone who may want to have more kids," Gunz shared.
"I don't think she wants any more kids and a dealbreaker is a man insisting on having children — the issue may be Tara liking young men and they want her to have children. As for Amina, she may not be interested in a man who doesn't like music or entertainment — they have to like music.
Now, the ladies dished on what they felt their former beau's kryptonite is, with Wallace kicking it off and stating his fear of making tough decisions.
"Peter has a hard time being honest," she began.
"Not honest in terms of white lies, but getting to know someone but doesn't recognize the boundary to put in place — just because you like someone, doesn't mean you have to continue to do so forever and ever. You have to see how this person fits in my life and if you're with some already. He has a problem saying no to people he loves before it gets into a cluttered mess where it's dysfunctional."
Buddafly chimed in and shared she learned while filming the series that Gunz doesn't like a woman who "pressures" him too much.
In a previous interview, the show's host, Bow Wow, expressed how Wallace will stand out as a fan favorite. Wallace commented on the suggestion and shared she feels fans will be able to get to know who she is more.
"A lot of times, people think they know me, and they don't because they only caught me at a tough time," she expressed.
"People will see me standing up a lot more which is who I am in general, and I'm trying to be open — not trying to predict anything and remain open to issues that come along. You'll see me standing up for the women in the house, and being an older sister, I felt like the older sister in the house. I just gave that energy in the house — if I felt a woman wasn't being heard, I would step in and sound it loud enough for her." We were all in such proximity that there wasn't space to mind my business."
As we wrapped the conversation, Gunz ended the interview by sharing how he's grown as a man and a partner since his Love & Hip Hop days.
"I have grown kids now, and to be running around at the age during the Love & Hip Hop, I was grown then, and I was too old to be doing it then. Now, there's a time to chill out, and the show couldn't come at a better time. As a lover, I'm the man baby, and I gets busy [laughs]. The common denominator in all the bullsh*t we went through was me so for them to get along and in the house — even off television, we've been okay. Although how our situation played out was not okay, a lot of people have similar situations — it's just not televised."
You can see how Peter, Tara, and Amina's relationship have grown on After Happily Ever After every Wednesday at 10/9 c on BET.
---
*This interview has been edited for length and clarity
Ty Cole is a New York-based entertainment reporter and writer for BET.com who covers pop culture, music, and lifestyle. Follow his latest musings on Twitter @IamTyCole.