Bernard Shaw, Iconic CNN Anchor Who Covered Major Historical News Events, Dies At 82
He was best known for leading the network's anchor desk for 20 years; Shaw led a venerable career in journalism.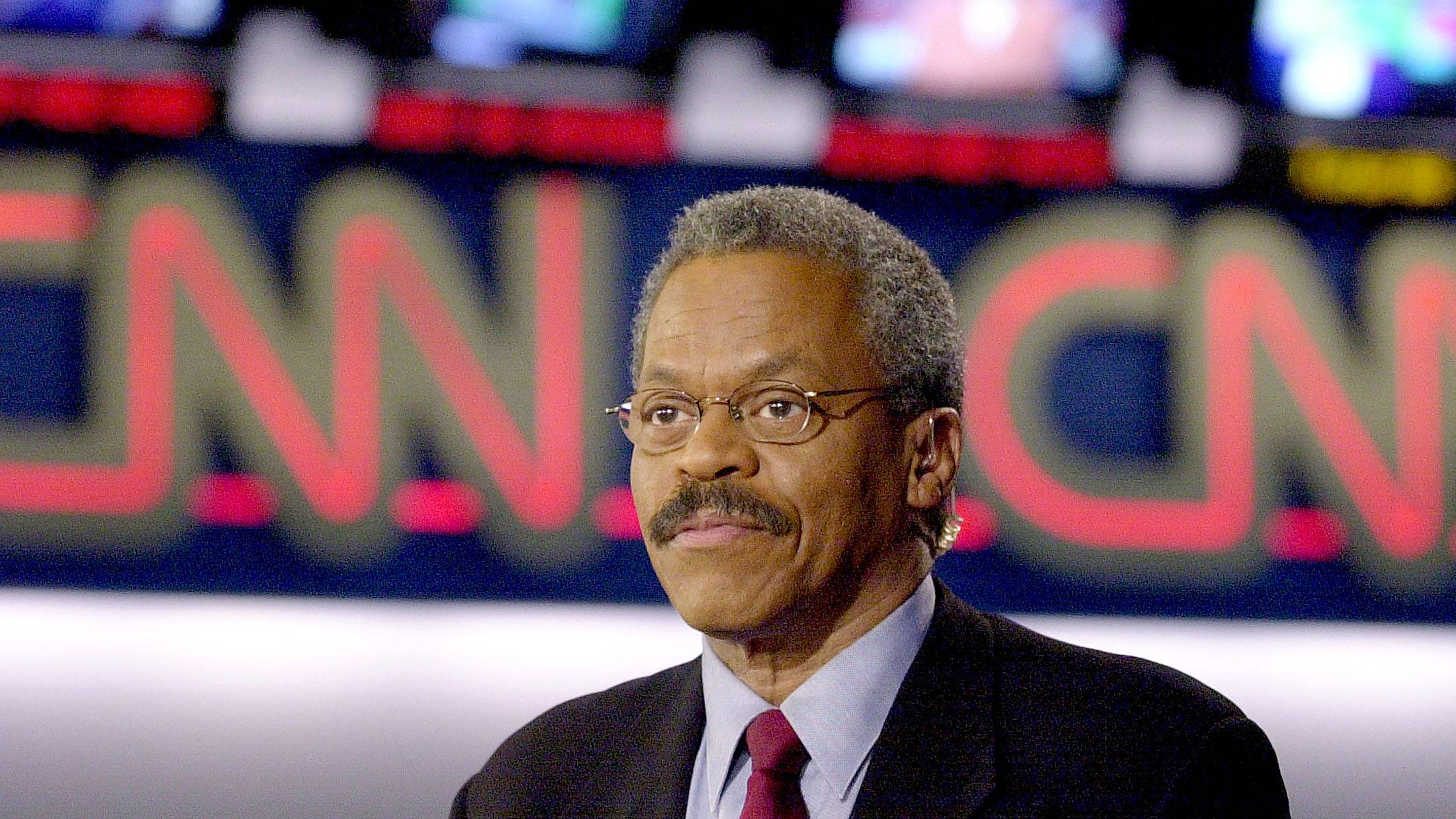 Bernard Shaw, the veteran CNN journalist who was the network's first chief anchor when it debuted in 1980 and helped it cover some of the most important news events, died Wednesday. He was 82.

According to CNN, Shaw's family released a statement announcing his passing from pneumonia unrelated to COVID-19.

A Chicago native, Shaw served in the U.S. Marine Corps but soon became interested in journalism. He started as an anchor and reporter for WNUS in Chicago. He moved on to work for CBS News as a political reporter and a Latin America correspondent for ABC News. But he was best known as an anchor for CNN when it started airing on June 1, 1980. Shaw became the viewers' trusted voice as the network grew, beginning with that year's presidential election.
Through the 1980s, his presence on the network grew until he was among the country's most popular on-air media personalities and one of the most well-known Black journalists. In 1988, he moderated the second presidential debate between George H.W. Bush and Michael Dukakis in an election to determine who would succeed former president Ronald Reagan.
Shaw asked Dukakis, then governor of Massachusetts, about rape and the death penalty. But his answer, some historians believe, cost him the election.

"Governor, if Kitty Dukakis were raped and murdered, would you favor an irrevocable death penalty for the killer?" Shaw said. Dukakis' response was: "No, I don't, Bernard, and I think you know that I've opposed the death penalty during all of my life." Although he was being truthful, the perception of his response left him looking as weak on violent crime, something Bush took advantage of for the rest of the campaign.
Shaw was criticized for asking the question, but he responded: "I was just doing my job, asking that question. I thought of [Edward R.] Murrow taking on [Sen. Joseph] McCarthy. That was the essence of what I wanted to be: Fearless, not afraid of the scorching bite of public criticism.
"I'm not afraid of being disliked. I'm not afraid of being criticized. In that debate, I did the right thing. I know I did. I know it."

In Jan. 1991, Shaw found himself caught in the Al Rasheed Hotel in Baghdad three years later as the missiles started flying in the initial hours of the first Gulf War. He had been sent to cover the buildup to the war and the conflict brewing after Iraqi dictator Saddam Hussein had invaded Kuwait several months earlier.
Remembering the event in a 2014 interview with NPR, he talked about how important it was for him to keep a cool head.

"In all the years of preparing to being anchor, one of the things I strove for was to be able to control my emotions in the midst of hell breaking out," Shaw said. "And I personally feel that I passed my stringent test for that in Baghdad. The more intense the news story I cover, the cooler I want to be. The more I ratchet down my emotions, even the tone of voice because people are depending on you for accuracy, dispassionate descriptions of what's happening."

He was inducted into the Broadcasting & Cable Hall of Fame in 1999.

Shaw retired from CNN in 2001 after hosting CNN's "Inside Politics" since 1992 but periodically made appearances in the years following.

In a statement, CNN CEO Chris Licht remembered Shaw's contributions, calling him a "CNN Original."

"He was our lead anchor the next twenty years from anchoring coverage of presidential elections to his iconic coverage of the First Gulf War live from Baghdad in 1991," said Licht. "Even after he left CNN, Bernie remained a close member of our CNN family providing our viewers with context about historic events as recently as last year," Licht said. "The condolences of all of us at CNN go out to his wife Linda and his children."