Commentary: After Trayvon: What's Next?
Let us honor Trayvon Martin, his parents and ourselves by demanding an end to dangerous perceptions of delinquency and respectability.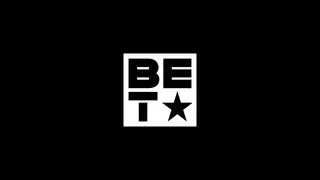 And yet, even in death, the profiling as a means to justify Trayvon's death and Zimmerman's freedom persists. In moving forward, can't we at least learn something about the dangers and perils of racial profiling?

A few days ago I read an email from a white individual passing along a video that shows an older Black man at a Trayvon protest performing a Bill Cosby style-rant about the pathologies of Black culture and Black-on-Black crime today as if to justify the verdict. The email sender wanted to talk about the case in a way that gets Zimmerman off the hook by explaining how Trayvon's clothes and gold teeth are what really got him killed.

As if dealing with what Trayvon's death might mean for the safety, well-being and future of youth of color, coupled with the constant reminder that not all laws are distributed equally (lest we forget the fate of Marissa Alexander in Jacksonville, Florida, who used a "Stand Your Ground" defense against her abusive husband yet was convicted of three counts of aggravated assault), I am dumbfounded by the continued significance still being placed on Black cultural "depravity" and "deficit" — as if something about certain cultural practices like clothes makes certain people or communities deserving of, and prone to, disproportionate crime and violence. The perpetuation of such myths born from racialized elitist moralism obscures the injustice of this entire case, and others.

Is this not the same type of logic that many believe instigated Zimmerman's suspicion and policing of the hoodie-wearing Trayvon? Is it perhaps a similar line of reasoning that might have influenced certain jurors to discount the eloquent and brave testimony of 19-year-old Jeantel, whose speech pattern was instantly policed and mocked by a wide variety of constituents?

In an exclusive interview with Anderson Cooper, Juror B37 stated the following when asked whether or not race played a factor in Zimmerman's actions: "I think just circumstances caused George to think that he might be a robber, or trying to do something bad in the neighborhood because of all that had gone on previously. There were unbelievable, a number of robberies in the neighborhood." B37 goes on to say that she believes Zimmerman's "heart was in the right place" — a claim that has many furious and certainly a sentiment that was not equally extended to Trayvon. In the end, the juror frames Zimmerman as someone who made a mistake while trying to do good for his community, while Trayvon is left portrayed as a menace to society and thug.

Among the many ways we're finding to honor Trayvon and collectively reflect on what's next — what this case might mean for and expose about race in America today — may we guard against recapitulating the same type of profiling and cultural policing that seemingly motivated Zimmerman the night Trayvon was killed. While we sadly can't bring Trayvon back from death, we can certainly do our part to ensure that more bodies, in the future, don't become collateral damage for nonsensical policing, profiling and stereotyping that causes too many, far too often, to pull the trigger of suspicion where none is needed.

May we not forget that neither criminality nor intelligence is a "look," "walk," "culture" or "talk." Such thinking has robbed and shortchanged Trayvon, and too many others, of a life worth living. Ultimately, it's a pernicious logic that allows perpetrators to walk free and blames the victim for violence inflicted upon them.

One can only imagine the exhaustion Trayvon's parents must feel, whose pain and grief have, by proxy, been turned into an educational opportunity for America when what they're owed is justice and the time and space to mourn the murder of their son. We can begin by checking our stereotypes and perceptions of delinquency and respectability at the door. Let us honor them, Trayvon and ourselves by demanding an end to such dangerous thinking.

Monica R. Miller, Ph.D. is the author of Religion and Hip Hop and teaches courses on religion in contemporary culture. Miller will join the faculty of Lehigh University as Assistant Professor of Religion and Africana Studies in the Fall of 2013.

The opinions expressed here do not necessarily reflect those of BET Networks.

BET National News - Keep up to date with breaking news stories from around the nation, including headlines from the hip hop and entertainment world. Click here to subscribe to our newsletter. 
(Photo: AP Photo/John Raoux, File)