Is Marilyn Mosby the Leader Baltimore Has Been Looking For?
She is the youngest chief prosecutor in a major city and has given the city's residents reason to believe in the justice system.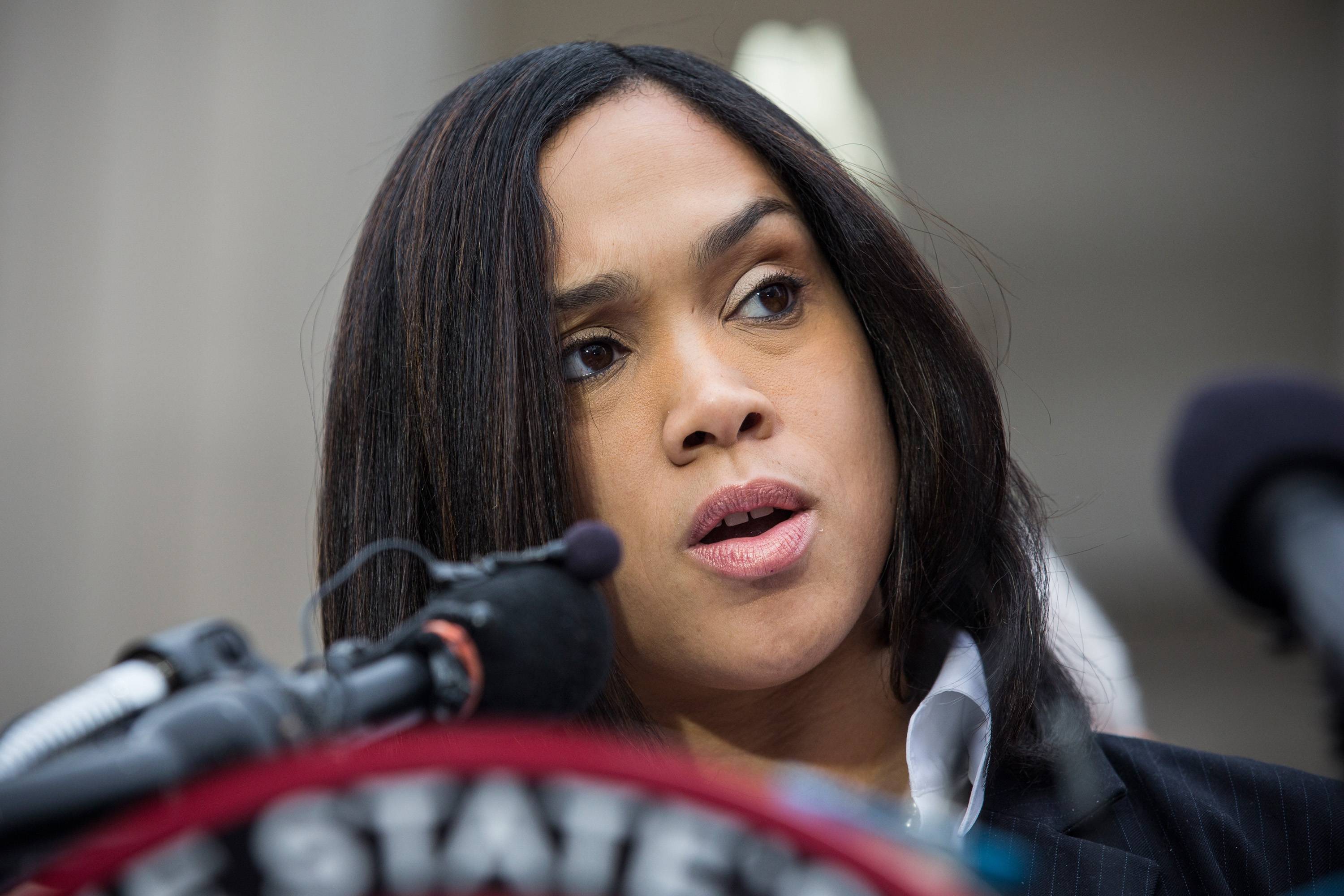 When Baltimore Police Commissioner Anthony Batts announced on Thursday that he had turned over information uncovered in the department's investigation into the death of 25-year-old Freddie Gray to the state attorney, Marilyn Mosby, questions abounded.
Only in office since January, she's inexperienced and has never prosecuted a murder case, her critics said. And at 35, she is the youngest chief prosecutor of any major city in the U.S.  Although she has denounced the use of excessive force, five generations of her family have served as police officers, including both of her parents. In addition, Mosby's husband, Nick Mosby, is a city council member. Would there be a conflict of interest?
Mosby surprised her detractors today with her swift decision to charge six police officers involved in Gray's death with various charges, including murder, manslaughter and assault. The prosecutor also declared that the young man's arrest was illegal.
"I assured [Gray's] family that no one is above the law and that I would pursue justice on their behalf," she said at a press conference on Friday.
Maryland Rep. Elijah Cummings, whose district includes Baltimore, never had any doubts about her ability to serve well and meet the challenge of this controversial and high-profile case.
"She is a very good prosecutor and she has put together a very strong team of lawyers," he told BET.com the day before Mosby announced her decision. "And she is a woman of high integrity. She will look at the evidence and look at the law and will make a just and fair decision.  Whatever it is, I know she will use the best of judgment and do what the law requires."
Mosby, who grew up in Boston, decided at a young age to become a prosecutor after her 17-year-old cousin was killed on her doorstep by another teenager, who'd mistaken him for a drug dealer. After graduating from Boston College Law School, she worked as an assistant state's attorney for Baltimore City in the general trial division and then did a three-year stint as field counsel for Liberty Mutual Insurance. 
Last fall, Mosby beat incumbent state's attorney Gregg Bernstein by casting herself as a crusader against crime and pledging to "close the revolving door that has allowed the most violent offenders to repeatedly perpetrate crimes, in our communities and from jail, without repercussions."
During her Friday morning press conference, Mosby encouraged the city's young protesters to keep making their voices heard.
"Let's ensure that we have peaceful and productive rallies that will develop structural and systemic changes for generations to come," she said. "You're at the forefront of this cause and as young people our time is now."
Cummings called Mosby's decisive action "historic."
"I think a message has been sent by our state's attorney that she treasures every life, that she values every person," he said, adding that "the wheels of justice have begun to roll as opposed to standing still."
BET Politics - Your source for the latest news, photos and videos illuminating key issues and personalities in African-American political life, plus commentary from some of our liveliest voices. Click here to subscribe to our newsletter. 
(Photo: Andrew Burton/Getty Images)