Here's What Happens When You Disrupt Lupita During Her Broadway Show
If you don't follow the rules, watch out.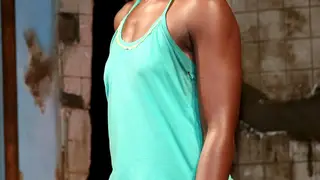 Lupita Nyong'o and the rest of the cast of Broadway's Eclipsed have been working hard to bring the story to life each night, so when one attendee made the mistake of trying to record the show, the Oscar-winner wasn't happy.
According to Page Six, another audience member who saw the rule-breaker said, "During Act I, a woman in the first row started video recording the performance on her iPhone."
Once Lupita noticed, she made sure the culprint knew she was being a nuisance in her own special way: "When Tony-nominated star Lupita Nyong'o noticed, she 'stopped her monologue, and, in character, glared at the woman for what felt like two minutes," the insider said. "The audience was stunned. It sure made things more dramatic."
After Lupita's genius trick, security confiscated the woman's phone during intermission.
She reportedly wasn't the only one breaking the rules either. A rep said there was "chronic photo-taking and video-making during" the show, which is "completely inappropriate."
Check out how the Oscar-winning actress stunned on the Star Wars set in the BET Breaks video, above.