So Sad: Jordin Sparks Says Her 'Heart Is Absolutely Broken' Following Death Of A Loved One
She shared the news with her fans.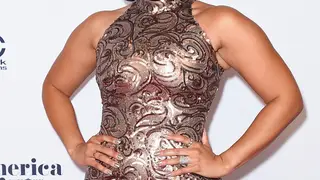 While Jordin Sparks is currently riding high off of her recent marriage and pregnancy, the American Idol winner just suffered a loss and she took to Instagram to share the personal moment with her fans.
See the singer in happier times with BET Breaks, above.
The "Battlefield" songstress explained on the 'Gram that she recently lost her beloved dog Miles after having him by her side for eight years.
"We had to put my favorite boy, Miles, down today," she wrote below a series of pictures of the adorable little man. "My heart is absolutely broken. He's been a constant companion and source of unconditional love for the past 8 years."
Continuing to speak on the close bond she shared with the schnauzer-bichon-poodle mix, she added, "He was more than a pet, he was my friend. It sounds crazy but it's true. I think of the past 8 years and he's in almost every single memory I can conjure up. From triumphs to tears, happiness to heartbreak...he was there."
Urging her fans for their support during this tough time, she ended her post with the following words: "If you can, please pray for my family and for me. The sadness comes in waves and it's overwhelmingly crushing. RIP Miles I love you so much. I can't wait to see you again...I'll have your ball."
Take a look at the post, below:
We wish Jordin happy and positive thoughts on her loss.