People Are Feeling Blessed AF By Michelle Obama's Formation Tribute To Beyoncé
"Michelle Obama paying tribute to Beyoncé cleared my skin, watered my crops and added 20 years to my life."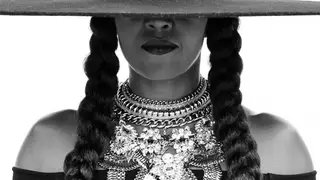 On Beyoncé's 36th birthday, the world was reminded that we are mere mortals trying to survive on a planet runs by queens. 
The Lemonade singer was honored by several of her friends who paid homage to her classic all-black look in "Formation."
Former First Lady Michelle Obama absolutely slayed as Beyoncé

And we aren't worthy

Rumor has it that one look at Michelle as Queen Bey can improve your life

Just thinking about Michelle and Beyoncé's friendship is enough to brighten your day

The last time a FLOTUS took part in a photoshoot this epic was never