Family Comes Out Against Jimi Hendrix Biopic
Outkast's Andre 3000 is attached to play the rock legend.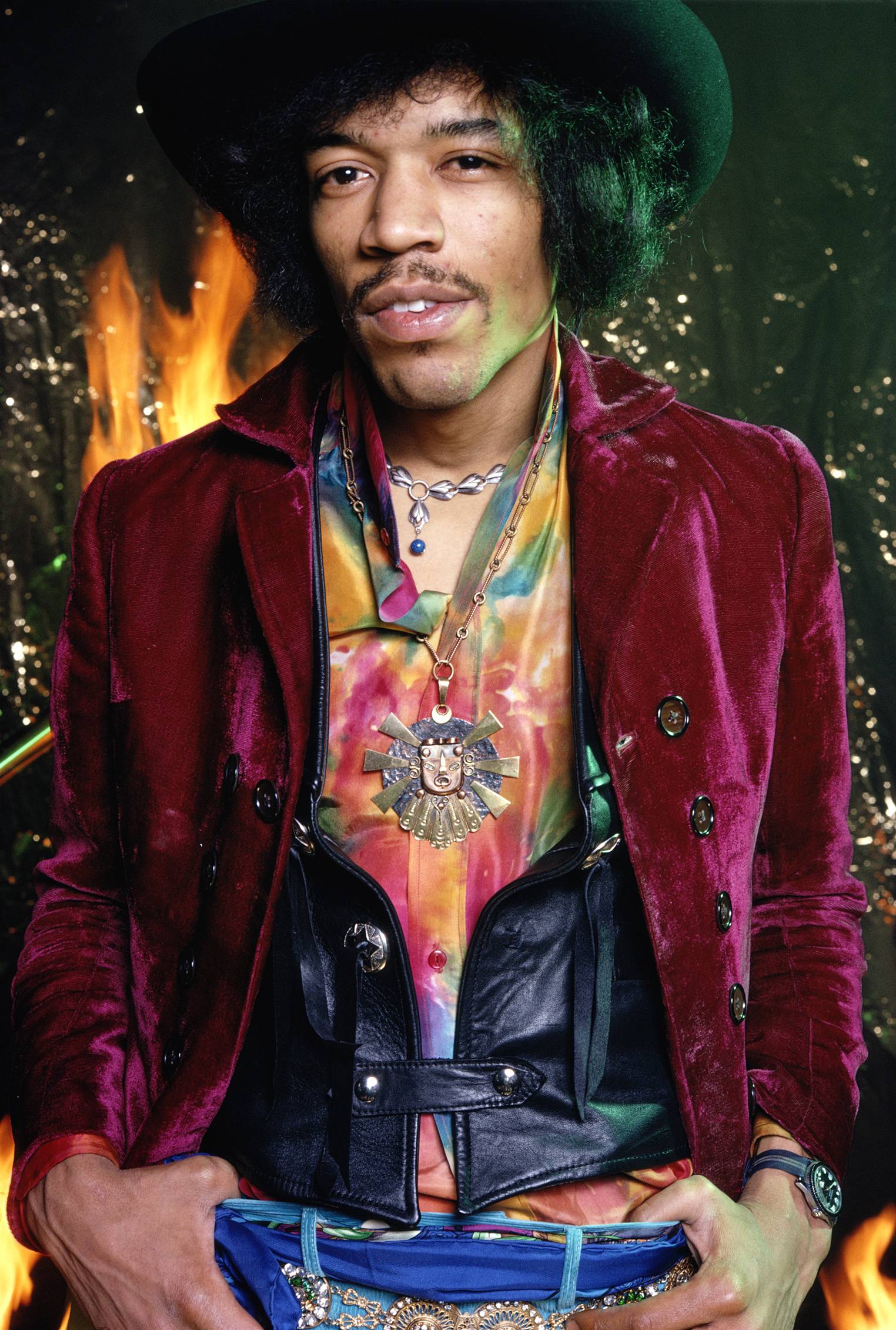 Andre 3000's long-awaited biopic on Jimi Hendrix has just hit a major snag. The Outkast frontman won't be able to use any of the guitar legend's music for the film, his family declares. Hendrix's family has come out against the film (which was to begin shooting at the end of the month in Ireland) or anyone else working on an "unauthorized" biopic.
In a statement released today, Experience Hendrix, LLC, a family-owned entity that manages the rocker's music and life rights, said that it "has made it known many times in the past that no such film, were it to include original music or copyrights created by Jimi Hendrix, can be undertaken without its full participation."
The statement goes on to say that a future biopic isn't out of the question, but from the sound of it won't likely include Andre 3000. "Experience Hendrix CEO Janie Hendrix, sister of Jimi Hendrix, and the EH board have not ruled out a 'biopic' in the future though producing partners would, out of necessity, have to involve the company from the inception of any such film project if it is to include original Jimi Hendrix music or compositions."
The Outkast frontman, real name Andre Benjamin, was to star as Hendrix in the biopic. No word from Dre's camp if they plan to move forward with the project without the cooperation, or music, of Experience Hendrix, LLC.
BET.com is your #1 source for Black celebrity news, photos, exclusive videos and all the latest in the world of hip hop and R&B music.
Click here to subscribe to our newsletter.  

(Photo: David Montgomery/Getty Images)