Guess Which Side-Piece Is Reportedly Joining 'Love & Hip Hop: Atlanta'?
Interesting.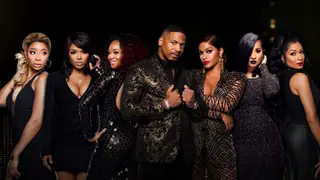 There's allegedly a new viral face who is planning on wiggling his way onto Mona Scott Young's radar in the hopes of joining the cast of Love & Hip Hop: Atlanta, and he just so happens to be the side-piece of a famous reality star.
According to TMZ, the guy in question is Ferrari, who's found himself in the middle of the drama between Blac Chyna and her ex-fiancé, Rob Kardashian.
The site reports that Ferrari has been negotiating with the production folks at the popular reality show to join the cast if he's paid the right amount.
In fact, he's said to be "far along" in fleshing out all of the details on his deal with contracts being passed around, but nothing's signed just yet. The only thing that's allegedly causing the hold up is money. The site reports that he is under the impression that the show is giving him the short end of the stick.
On the bright side, the show's production is said to be into Ferrari's "brashness" and likes that he's not afraid to go at it with anybody currently on the cast.
As far as his relationship with Chyna is concerned, that reportedly won't be his story line as he's said to be seeing someone else, and he intends on showing that off on the show if he's cast.
Get the latest on Chyna in the BET Breaks video, above.