India Arie Called Him Out, Now Joe Rogan Is Apologizing For Repeatedly Using The N-Word
"I can't go back in time and change what I've said. I wish I could, obviously, that's not possible."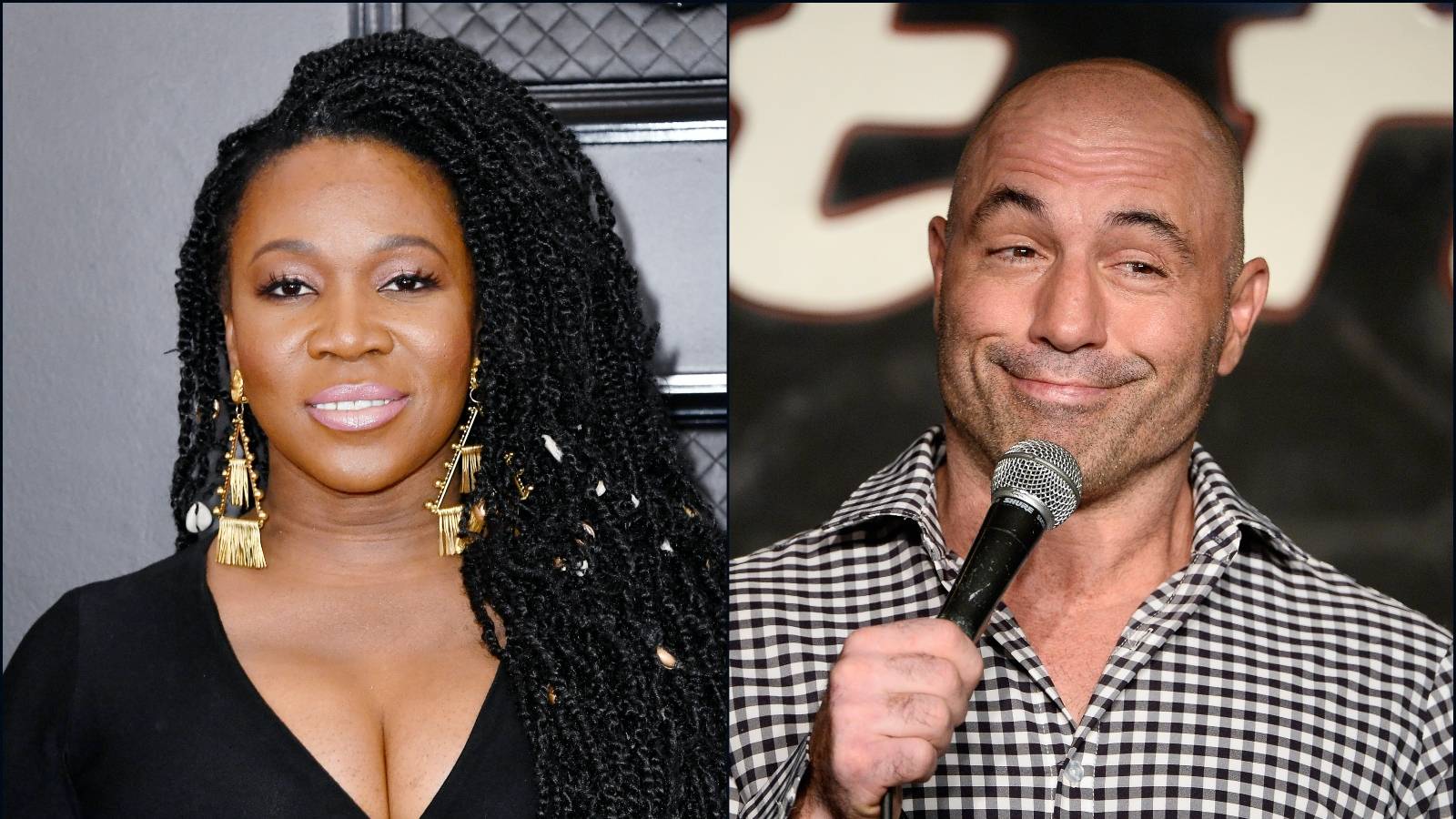 Controversial podcast host Joe Rogan took to Instagram to apologize for repeatedly using the n-word in the past during his popular show, The Joe Rogan Experience.
"There's been a lot of sh-t from the old episodes of the podcast that I wish I hadn't said, or had said differently," Rogan wrote in an Instagram caption accompanying the video apology.
"It looks f--king horrible. Even to me," he said. "I know that to most people, there is no context where a white person is ever allowed to say that word, never mind publicly on a podcast. And I agree with that now, I haven't said it in years."
For the past few weeks, Rogan has been getting called out for allowing several of his guests to spread misinformation about Covid-19. Artists like Neil Young and Joni Mitchell pulled their music from Spotify, which reportedly struck an exclusive $100 million deal with Rogan in 2020. But it wasn't until India Arie removed her music from the service and called him out over his "language around race" — prompting Spotify to remove about 100 episodes of The Joe Rogan Experience — that he decided to apologize.
"I never used it to be racist, because I'm not racist," Rogan claimed on Instagram. "But whenever you're in a situation where you have to say, 'I'm not racist,' you've f--ked up, and I clearly have f--ked up," he said before adding, "There's nothing I can do to take that back. I wish I could, obviously, that's not possible."
Despite his assertion that his use of the n-word was "taken out of context" and that he's "not racist," Rogan also had to address previous comments where he claimed visiting a Black neighborhood in Philadelphia was like stepping into "the Planet of the Apes."
"I did not — nor would I ever — say that Black people are apes, but it sure f--king sounded like that," Rogan admitted. "And I immediately afterward said, 'That's a racist thing to say' ... I was just saying there's a lot of Black people there."
Many, including India Arie, pushed back against Rogan's comments, arguing "he shouldn't be uttering the word" at all, and the podcast host seems to have gotten the message loud and clear — or maybe he was just scared to lose his popular show. Either way, Rogan said he hopes to move on.
"There's nothing I can do to take that back," he said. "I do hope that if anything, that this can be a teachable moment, because I never thought it would ever be taken out of context and put in a video like that."