Givēon Recalls When He Sang for SZA at the Bubba Gump Shrimp Company
The chart-topping, award-winning crooner seized his opportunity to impress the TDE singer.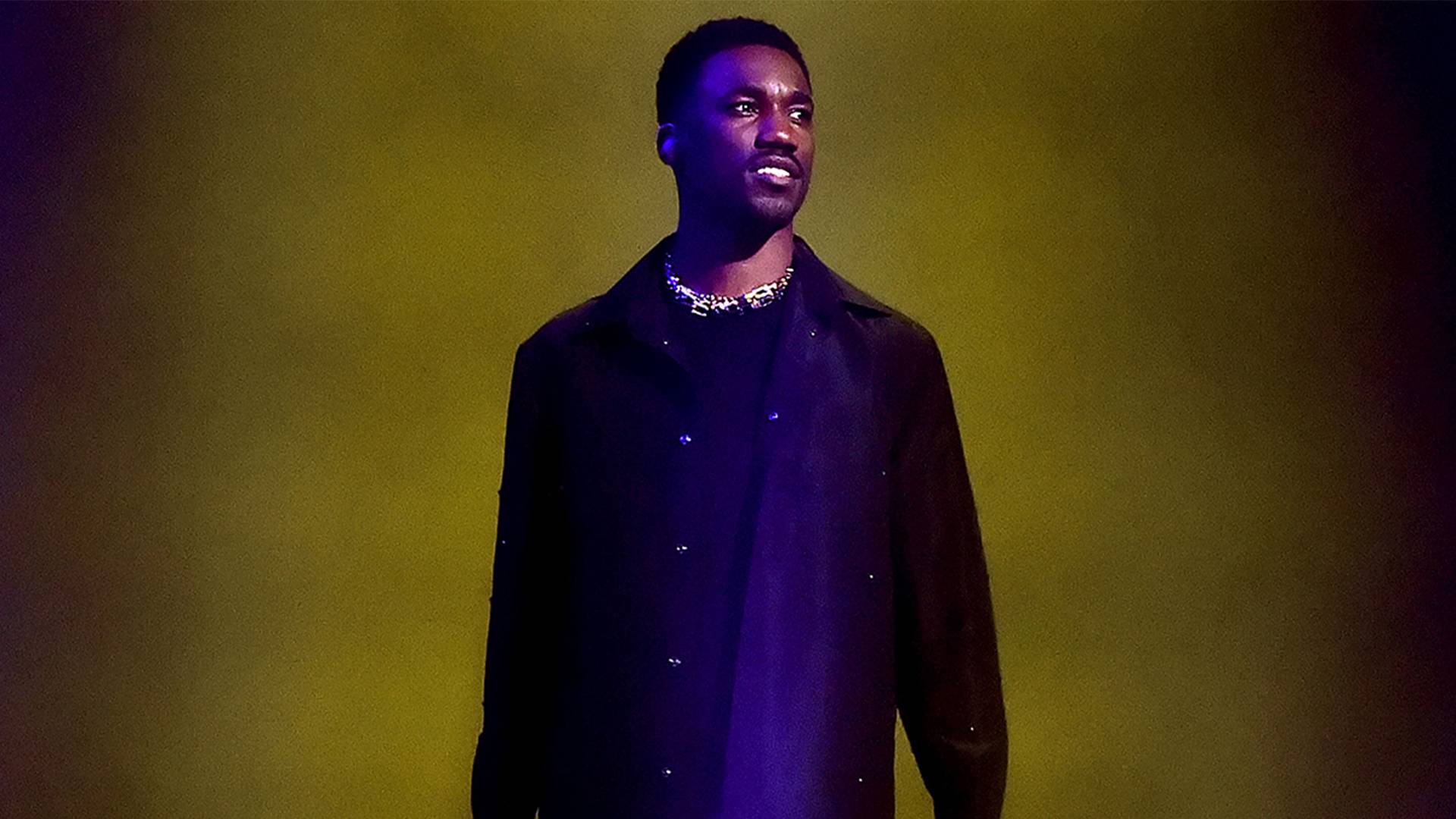 Everyone loves those "before they were famous" stories, especially when it comes to hot-singer-of-the-moment, Givēon.   
During an appearance on NBC's The Tonight Show Starring Jimmy Fallon, the Long Beach crooner couldn't help but share a memory. It was before becoming a chart-topping, award-winning performer and he was working at the Bubba Gump Shrimp Company.  He even admitted that during certain parts of his shift, he was required to wear the shrimp suit to entertain the restaurant's guests.
"So, my third interview for the restaurant — yes, third. I don't know why Bubba Gump requires three interviews for some reason," the singer joked. "I'm walking into the third interview and I just see SZA walking and I ambush her like, 'Hi.' Just was rambling out the words. I don't even remember everything I said."  Givēon added that the Top Dawg Entertainment songbird was extremely gracious despite how embarrassed he was. 
And when the "Heartbreak Anniversary" singer thought that was the end of it, host Jimmy Fallon reminded him that he sang for SZA, as well.
"Yes, I sang for her, okay! I was gon' leave that part out," Giveon said as the audience laughed. "I was a very big fan. Still am. I was singing for her and she was just like, 'Who is this guy singing?!'" Years later, SZA attended one of Givēon's shows and he reminded her of their previous interaction, but she claimed she didn't remember.
"So, I went on Instagram and unsent the DMs that I sent her."
In related news, Givēon is currently on his "Give Or Take" tour, which will find him hitting up 44 venues all over North America. If you haven't purchased your tickets, yet, you can do so by hitting up Ticketmaster tout suite.  Watch the full video below: