Mannie Fresh Not Surprised by New Big Tymers
Former Cash Money producer is focused on new EP with Mos Def.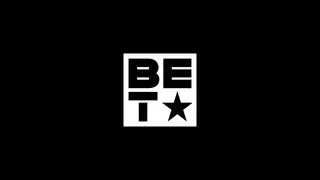 Last week on MTV's RapFix Live, Birdman shook hip hop heads when he dropped news that he, Drake and Lil Wayne are forming a Big Tymers version 2.0, and that Mannie Fresh would have no involvement. Fresh wasn't surprised by the announcement, however. Besides, the N'awlin's super producer told BET.com he's got his own new game-changing hip hop duo forming with one of Brooklyn's finest, Mos Def.

"Nothing really surprises me when it comes to the movements of Bryan [aka Birdman]," Fresh said. "The crazy thing is, I was kind of overwhelmed with happiness from the response from people [on blogs and on Twitter] … I look at it, on this one, like the people have spoken."
When asked specifically about the Drake addition, he said, "I respect Drake, I think he's a great artist, but he's not a Big Tymer … what we did is not what Drake do."
Due to financial disputes, in 2005 Fresh split from Birdman and Cash Money, where he had helmed chart-topping records for the Hot Boyz (Lil Wayne, B.G., Juvenile and Turk). Proving that the beef was nothing personal, in 2011 Fresh agreed to let Drake take one of Juvie's biggest records, "Back That A-- Up," and give it his signature slow-emo melody for "Practice."
"That's a perfect example of me telling you if the business is handled right, nobody will be beefing. I have nothing bad to say about how that song went, what happened, or whatever, everything was kind of on cue, on time, as far as my checks that came from that."
As for his own business ventures, Fresh is plotting a virtual banging out the trunk-style roll out with his Mos Def EP, pushing the music for free through the Internet and then taking a road trip to deliver live shows with the Brooklyn emcee. And no, he and Mos aren't forming their own group.
"Nah, we don't even have no name," he said. "This like old school hip hop right here. This is emcee and deejay, you know what I'm saying. This is no special effects, no additives, preservatives, no firecrackers, none of that."
The 10-track EP, which Mos titled OMFGODBKNOLA, should be complete by July. "We was 'bout to wrap it up, but then we started getting all of these interests from people who wanted to be a part of it … Bun B, Just Blaze, [Young] Guru," Fresh said. 
Taking the no-label, full creative control method to heart, their first single, "Black Jesus," wasn't even a traditional lead. It was just a song that they wanted to put out on Easter. The rest of the album will be just as unpredictable. "Mos got so many flavors to him it's crazy. He'll do his singing thing, he'll rap to you, and he'll teach … the album is filled with so many different elements that it's nuts."
(Photo: Cindy Ord/Getty Images for Sirius)