Watch: Keith Lamont Scott Identified by Family as Disabled Man Killed by Charlotte Police While Allegedly Reading
How did the delivery of a warrant result in a fatal shooting?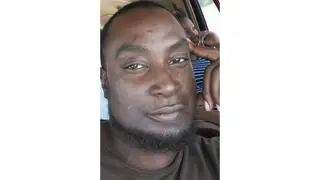 On Tuesday, Charlotte police shot and killed a disabled man while attempting to serve a warrant to a different suspect. Friends and family have identified the man as 43-year-old Keith Lamont Scott.
At the time of the shooting, Scott sat in his car at an apartment complex. Police were in the Village at College Downs complex to serve a warrant to another man, said Charlotte-Mecklenburg Police Department.
Officials have identified the officer who shot Scott as Brentley Vinson. According to police, Vinson saw a man get out of the car with a gun and then get back in the car. When he approached the vehicle, he believed Scott posed a threat and fired his weapon. Scott was taken to Carolina's Medical Center, where he later died.
After the shooting, family and witnesses continued to contradict the police account. Many asserted that Scott was unarmed during the shooting and sat in his car with a book. When investigators searched the scene of the killing, they found no book but instead did find a firearm, Charlotte-Mecklenburg Police Chief Kerr Putney said Wednesday.
Although Putney claimed a weapon was found, he could not say with confidence whether the weapon was pointed at Vinson at the time of the shooting.
Officer Vinson has been placed on administrative leave while the investigation into the shooting continues. 
Watch the video of protests posted by Scott's daughter, Lyric, below.