Your Blackity Black Guide To Women's History Month
The month isn't over yet! There's still plenty of time to learn more about the wonderful world of Black womanhood.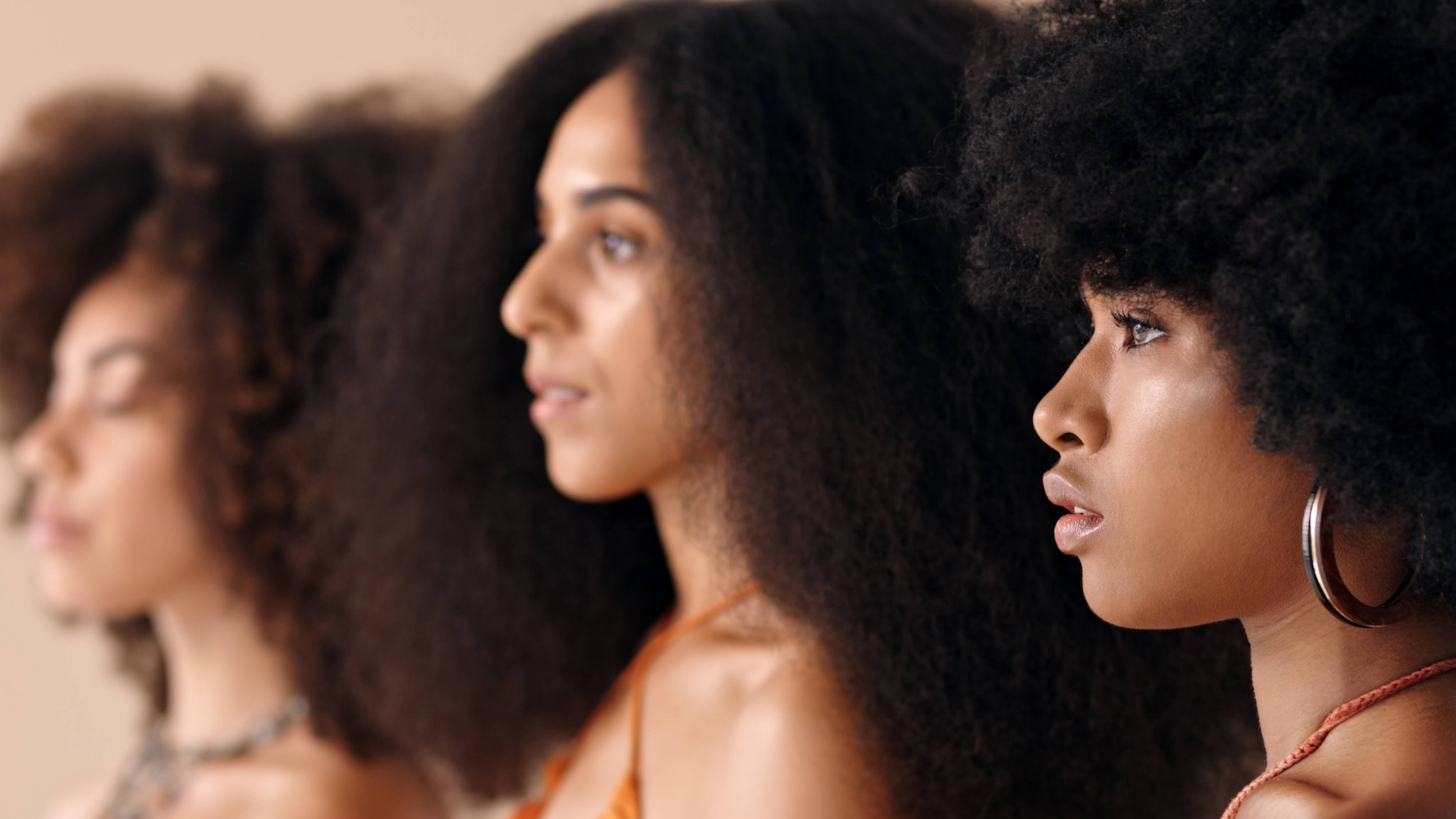 Beyond Mother's Day, there's an entire month dedicated to women. An annual celebration honoring the achievements of women and reminding the world how much further we have to go. Though all women have historically fought to be recognized, women of color, specifically Black women, continue to be excluded from many conversations.
The intersectionality of being both Black and a woman impacts how Black women are respected, treated medically, represented, promoted, and get paid. None of it has Black women coming out on top. While intersectionality exists in many spaces, there's still much work to be done to level the playing field.
Here are eight ways to intentionally appreciate and support the contributions of Black women this month and always.
Podcasts

Podcasts have risen in popularity and offer a wide variety of content. If you like your social commentary delivered from a real-world perspective and sprinkled with beauty and charm, then check out Lady Don't Take No by activist and author Alicia Garza, co-creator of #BlackLivesMatter and the Black Lives Matter Global Network.

Or you can take some time to better understand yourself and practice self-healing by tuning in to Therapy for Black Girls from Atlanta, Georgia-based licensed psychologist Dr. Joy Harden Bradford. And for true crime lovers, listen to Black Girl Gone: A True Crime Podcast with Amara Cofer, a podcast that focuses on Black women who have gone missing or murdered by talking to the family and friends they left behind.

Books

Books can transport you to places and spaces you have never been before. Close out the rest of the world and open your mind as you get lost in the story of "Black Cake" by Charmaine Wilkerson. Here, she tells the story of two siblings who reconnect because of their mother's death. Their journey will take you through Jamaica, Rome, Scotland, England, and Southern California.

If you prefer chick lit, the Black Girls Must Die Exhausted trilogy from author Jayne Allen is right up your alley. In the final of the three books out in April, you'll find Tabitha Walker struggling to balance work, life, love, and friends. Sound familiar?

Go Local

Do a quick Google search to see if your town or city has been celebrating Women's History Month. A notable event for those in Newark, NJ, is the permanent audio installation called Monumental, written by podcast creator Pia Wilson and narrated by Queen Latifah. The park was renamed in Tubman's honor last Juneteenth, and while there, you can listen to the audio describing details of Tubman's life. It also revisits the people and organizations that led the abolitionist movement in Newark.

Another meaningful step is to show your support with your dollars. Research and patronize the Black women-owned small businesses in your neighborhood, which could result in anything from chic restaurants to a perfectly placed hardware store.

Stream and Chill

Streaming a movie like "What's Love Got to Do With It," starring two-time Academy Award nominee  Angela Bassett, "The Color Purple," the cult-favorite "Daughters of the Dust," or more recently, "The Woman King," with the incomparable Viola Davis is an excellent way to celebrate some of the most gifted Black creatives who master both in front of and behind the movie camera.

You can also opt to check out documentaries, a filmmaking genre that doesn't always get the credit it deserves. Watch docs like "Black Girl Bleu" by writer and filmmaker Sharee Silerio. It features conversations with Black women on how emotionally taxing the "strong Black woman" stereotype can be.

There is also a collection of evocative stories from Black women about our history in America gleaned from watching Oge Egbuonu's documentary, "(In)visible Portraits. A former yoga instructor, Egbuonu interviewed scholars and authors to examine the tropes Black women must break through by understanding the origins of these ideas.

Virtual Education

You may not be able to get a private session with Vernā Myers, but you can catch her TEDx Talk on YouTube. The diversity advocate has a wealth of knowledge about biases, including the ones we may not even realize we have, and how to overcome them. Need some advice on getting ahead and being more innovative in the business world? Take a look at Rosalind Brewer's MasterClass. The former chief operating officer and group president of Starbucks is now the CEO of Walgreens, making her the only Black woman at the helm of a S&P 500 company. She definitely has some nuggets to pass along.

Museums

If you love spending a much needed solo day learning something new, check out the inaugural in-person exhibition We Who Believe in Freedom: Black Feminist DC at the National Women's History Museum in Washington D.C. It runs from March 30, 2023, to fall 2024 and traces the journey of Black feminism in that area, starting in the 20th century and going through the civil rights movement to where we are today.

Don't feel like making the trip to the nation's capital? Enjoy Feminism in the Third Wave virtually from the comfort of your home.  The museum offers online exhibits so patrons can learn more about dynamic Black women like Anita Hill and Ida B. Wells. Follow the conversation on social media by using the #BlackFeministDC.

Charities that Empower

An essential part of supporting women is ensuring they have the necessary services and opportunities to thrive. And while many organizations can help, this month you can donate to those that specifically support girls and women.

Black Girls Code helps hone the skills of women of color who wish to pursue careers in tech. There is also The Center for Reproductive Rights, a global human rights organization run by attorneys and advocates ready to fight for women's right to dictate their own reproductive future. Or the feminist organization Equality Now, which since 1992 has been pushing for global equality for women and girls.