Hip Hop Awards '20: Best Cyphers Of All Time
One of the best parts of the show is when MCs drop freestyle bars, so here are some of the most memorable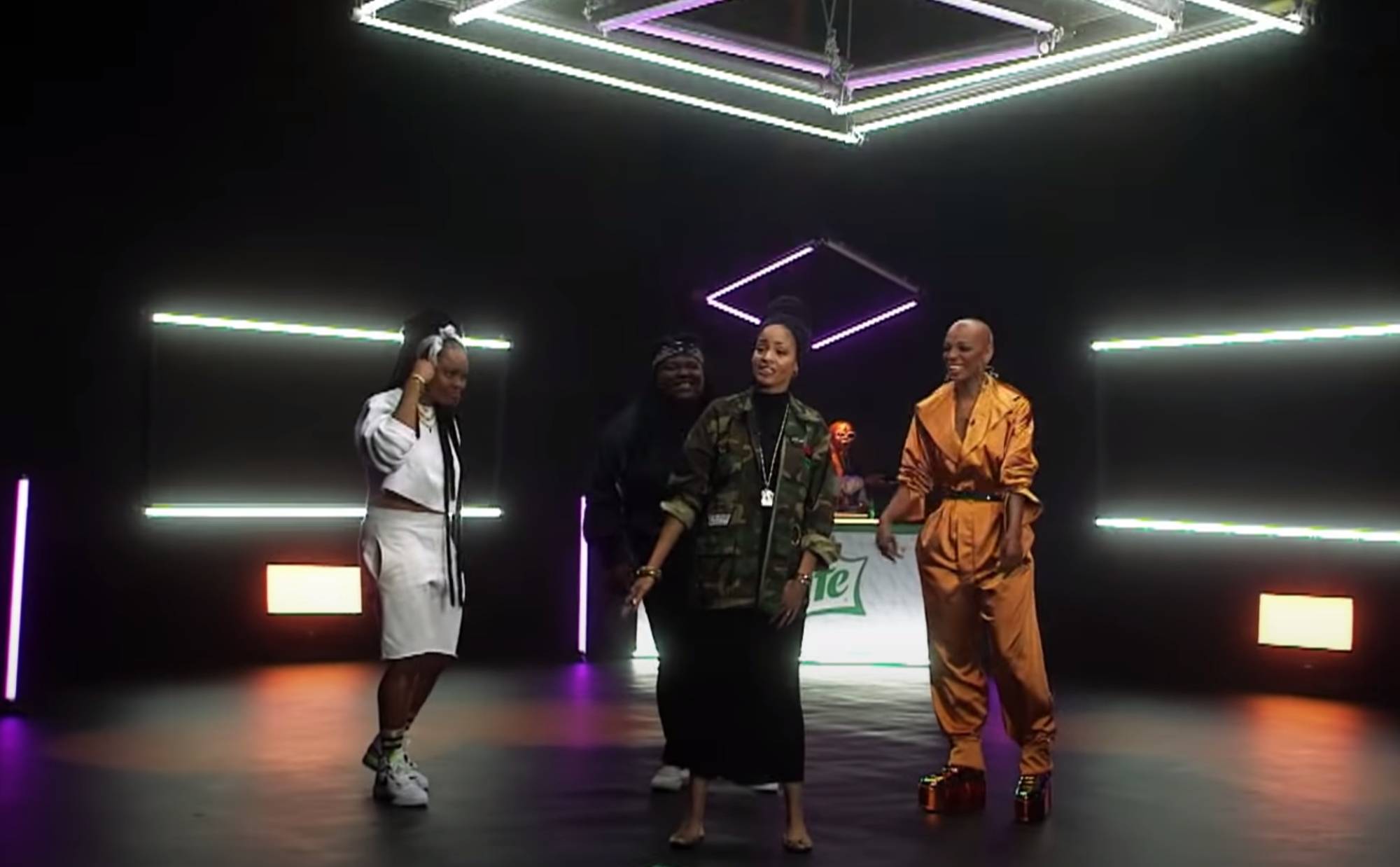 Let's be real. You tune in to the BET Hip Hop Awards and think it's cool to see your favorite rappers getting the recognition that they deserve — but you're really there to see who's going to bring out the heat for the yearly set of cyphers. 
These traditions find rising artists, established vets, and even comedians coming together to showcase their lyrical capabilities and pay homage to the culture that we all love and respect. There've been countless classic versu\es delivered during these cyphers that have gone on to become constantly referenced lines, even leading to bigger stages for many of the included artists. It's a one-of-a-kind event that puts everyone on an even playing field and let their bars do the talking. 
It was hard, but we've picked the five best cyphers that we've seen over the last 14 years. We poured over countless fire verses to find the best set of collective verses that still wow listeners' ears years later. By the end of this list, you'll be ready to spit your own sixteen if you can round up a group of friends to join you. 
Check out our list below.
Slaughterhouse Cypher

The infamous Slaughterhouse cypher was the product of Eminem, his Slaughterhouse rap team made up of Joe Budden, Joell Ortiz, Crooked I, and Royce da 5'9, and Yelawolf. In 2011, they single-handedly raised the standard for the show's cyphers with a collection of meteoric verses that touched on everything from being a Puerto Rican rapper (Ortiz) and dating Rihanna (Royce da 5'9). Perhaps the biggest moment was when, after a joking false-start, Eminem delivered a twisting final verse that made the cypher's attendants nearly walk off because of how enormous that it was.

TDE Cypher

The Top Dawg Entertainment Cypher of 2013 was one for the books. Over the instrumental for Mobb Deep's "Shook Ones, Pt. II," Schoolboy Q, Ab-Soul, Kendrick Lamar, Isaiah Rashad, and Jay Rock took turns showcasing why, to this day, they're one of rap's premiere record labels and collectives. Schoolboy Q's haunting story about a break-in flowed into Jay Rock explaining how he strong-armed his way into the music industry. After both Ab-Soul and Isaiah Rashad destroyed the instrumental, Kendrick finished things with a verse that declared war on the rap peasants beneath him, claiming the title "King Kendrick" with the utmost confidence.

Lady of Rage, Blind Fury, Dom Kennedy, Skillz

This legendary 2011 cypher brought together four distinctly different artists to create a mystical showcase of four their respective styles.

It kicked off with Lady of Rage declaring that she wants to be the hottest woman rapping on Earth and that she wouldn't stop until she did. Her shoulder-rocking verse set the stage for mythical emcee Blind Fury who matched her intensity with a hilarious verse that poked fun at the fact that BET used to play "Notorious" frequently.

Afterwards, Dom Kennedy slowed things down for verse that matched the energy of his music — made to blow in palm trees in warm temperatures. Wrapping it up came Skillz who had the most fun, making jokes about Jay-Z's mustache (and its absence)  and his name tasting like crushed glass to haters. After the four titans brought the roof down with their verses, it was hard to pay attention to nearly anyone else.

G.O.O.D. Music Cypher

What immediately separated the Rosewood cypher by G.O.O.D. Music from others in 2010, still to this day, is the fact that everyone was dressed in suits, together, as a uniform entity.

This led to the synergy of its attendants versus feeling intact, as if one narrative were being explored together. First, Kanye West, then Pusha-T, Big Sean, Cyhi Da Prince, and Common went in a massive circle of lyrical bliss, banging out punchline after punchline about the lives of men forever changed by hip-hop. Kanye circled back around for a second turn at the instrumental and delivered one of the show's most remembered verses about being introspective that still, to this day, shakes the bones of whoever listens to it. 

Bri Steves, Sharaya J, Neelam Hakeem, Chika, Sharaya J, Erykah Badu

Women have been running rap for quite some time, and looking back at the 2018 BET Hip Hop Awards, you'll see just how easy it has been to make that claim. The cypher that consisted of Sharaya J, Neelam Hakeem, Bri Steves, Chika, and Erykah Badu was a powerful look at the agency of women and how they control the rap space.

Starting off with Sharaya, the attendants explored the importance of claiming agency while penning verbal haymakers for any challengers that came their way. Chika delivered a standout verse where she threatened her haters that she'd take their partners while doing the equivalent of sticking her tongue out at them. E

qually powerful was Neelam Hakeem's attack on the idea of oppression while promoting  Black unity. When Badu even got in on the lyrical action and freestyled to the beat that she was controlling, the moment became all the more telling. When it comes to hip hop, the ladies have it down pat.