Remy Ma And Yandy Smith In The Season 8 Preview Of 'LHHNY' Has Everyone Talking
They're coming.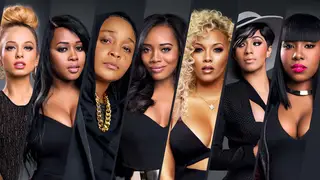 The eighth season of Love & Hip Hop: New York is gearing up for its explosive premiere, and the ladies of the franchise's originator are ready to dish the drama like never before.
The recently released trailer is a testament to this, as the queens of the series put it all on front street for the world to see.
In the clip, fans are shown a slew of scenarios with the ladies of the show at the forefront, starting with the aftermath of Remy Ma's BET Awards win, showing her dealing with the pressure to maintain the momentum of the moment.
Yandy Smith is also ready for her closeup, with a clip of her mother-in-law, Judy, walking in on her rubbing baby oil on a client. In true Mama Judy fashion, she wasted no time in telling her incarcerated son, Mendeeces, what was going down with his wife while he's behind bars.
The juicy clip also introduced married LHH rookie Anais, who seems to be sprung for notorious heartbreaker Rich Dollaz — and that's just the tip of the iceberg.
Take a look at the full preview below:
The eighth season of Love & Hip Hop: New York premieres on Monday, October 30, at 8 p.m. EST.
Get more Love & Hip Hop news with BET Breaks above.