5 Things You Need To Know About 'The First Wives Club' On BET+
Stream it on September 19.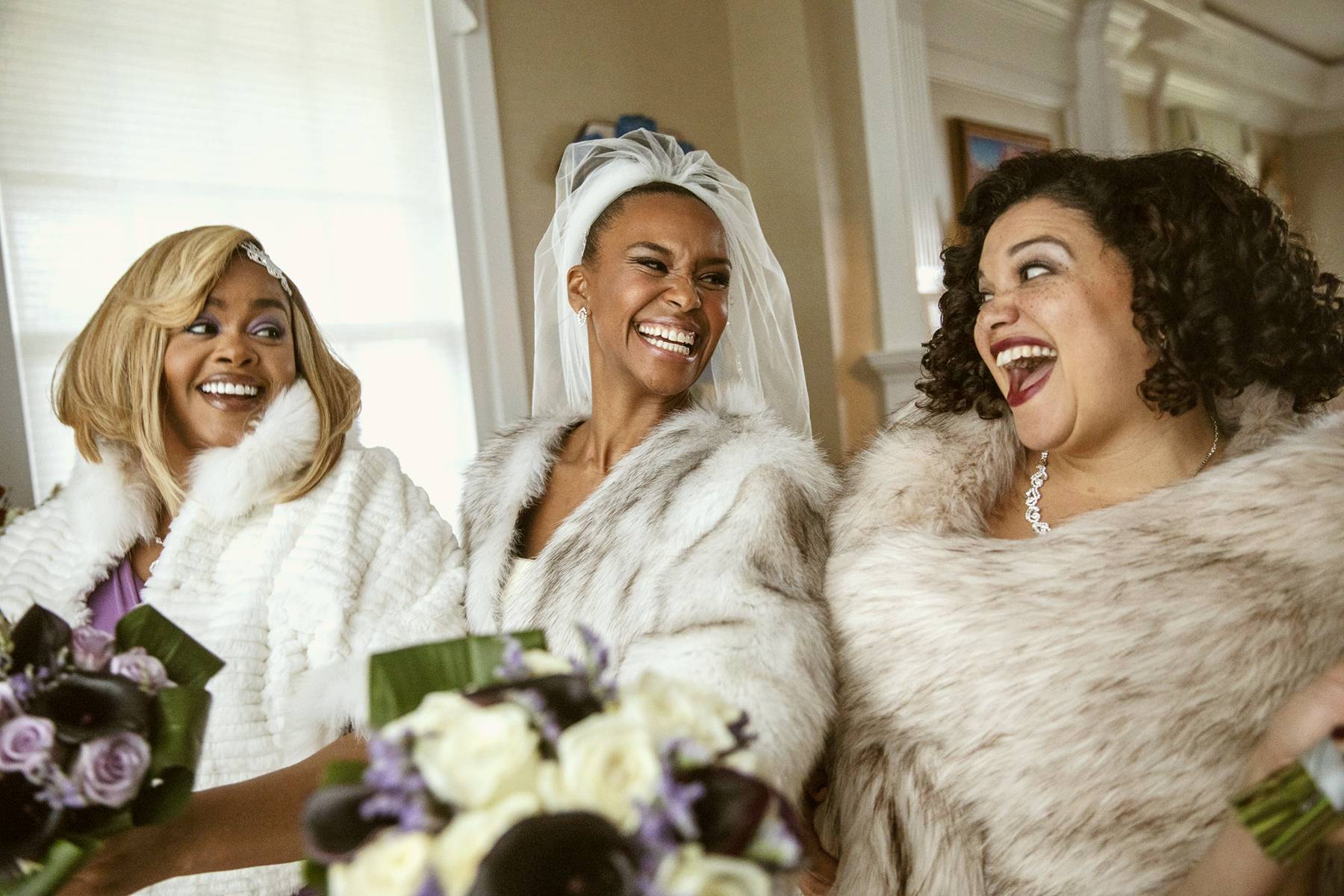 The first BET+ original series The First Wives Club has begun streaming today (September 19) in conjunction with our streaming service's official launch.
Reminiscent of the original 1990s film of the same name, the series, set in New York City, follows three divorced wives who come together after their marriages fall apart. They find solace in one another and seek a bit of revenge against their exes.
With the iconic plot in mind, let's take a look at five facts you may not know about the new series.
It Stars Three Powerhouse Black Actresses

The 1996 film starred Bette Midler, Diane Keaton, and Goldie Hawn — three actresses who have become iconic staples in Hollywood. The series expands on the theme of female empowerment with three new leading ladies: Grammy winner and actress Jill Scott (Hazel), comedian Michelle Buteau (Bree) and This Is Us star Ryan Michelle Bathe (Ari).

Their characters are also given a different spin this time around. Hazel is a money-obsessed R&B singer fighting against the notions from the industry and her producer husband (played by Malik Yoba) that she's past her prime. Bree and Ari, her best friends from college, come to her aid when her marriage falls apart, and their journey to solidifying their sisterhood begins.

How Is The Series Different From The Classic 1996 Movie?

The original film followed three friends from college of different names than the 2019 series — Annie (Diane Keaton), Brenda (Bette Midler), and Elsie (Goldie Hawn) — as they navigated seeking revenge on their ex-husbands after they left them for younger women.

The 2019 series is a bit fresher and younger, following the lead character, Hazel, as she finds herself caught up in a major cheating scandal, and her college besties rush to her side. While the series will have its own variation of the iconic "You Don't Own Me" scene from the original, it is not a direct remake of the movie. Die-hard fans of the original will have to pay close attention for Easter eggs referencing the OG.

'Girls Trip' Writer Tracy Oliver Is Behind It

2019's The First Wives Club not only boasts strong female representation in front of the camera — it is also reflected majorly behind-the-scenes. Tracy Oliver, known best for co-writing Girls Trip, serves as the show's creator, showrunner, and executive producer. Oliver is a force to be reckoned with in Hollywood as she is the first Black female screenwriter of a film that grossed over $100 million.

"At the core of this one, it was just all about women and women finding their voice and their place," she told Entertainment Weekly of the series. "That's something that's timeless and something we could definitely use in 2019."

The Male Actors Are A Sight To Behold

While the driving forces of the series are women, they are supported by some premiere male talent. Mark Tallman, RonReaco Lee, and Malik Yoba serve as the male leads/ex-husbands of the three leading actresses' characters.

All Episodes Are Written And Directed By Women

Further elevating the presence of women in TV and film, both in front of and behind-the-scenes, all episodes of The First Wives Club have been written and directed by women, proving this to be an authentic and fair representation of the female experience.

The 10-episode series premieres today (September 19), exclusively on the BET+ streaming platform, which costs $9.99 a month. It features over 1,000 hours of content, including exclusive new original programming, in addition to access to classic 1990s comedies like Martin.