UGA Star Arrested In Connection With Car Wreck That Killed Teammate Devon Willock
Jalen Carter, a top NFL Prospect, was charged with reckless driving and racing.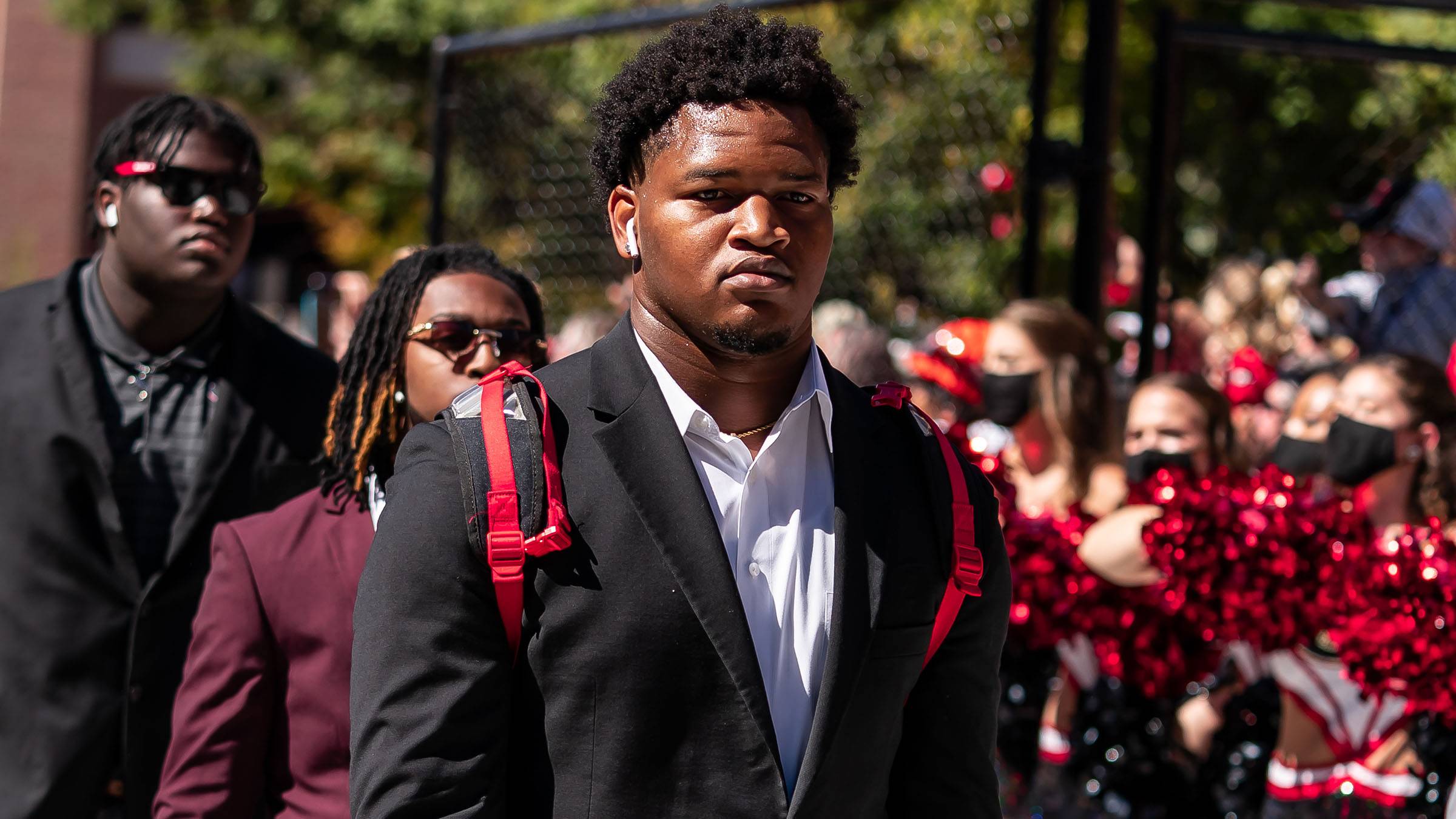 Former University of Georgia star, defensive tackle Jalen Carter, turned himself in at the Athens-Clarke County Jail Wednesday evening (March 1) in connection with  the car crash that killed teammate Devin Willock and Bulldogs recruiting staffer Chandler LeCroy on Jan. 15.  He was released that same night, according to Atlanta station WSB.
The Associated Press reported that the Athens-Clarke County Police Department had issued an arrest warrant charging Carter with reckless driving and racing. Carter, a top NFL draft prospect, was due in Indianapolis on Wednesday for the league's scouting combine when authorities issued the arrest warrant. The police had expected him to return to Athens to respond to the warrant.
Before Carter turned himself in, he posted a statement on Twitter saying that he expects to "be fully exonerated of any criminal wrongdoing" when the facts of the case are revealed.
The wreck happened hours after a parade celebrating the team's second consecutive college football national championship. Willock, 20, died at the scene of the single-car crash, and LeCroy, 24, died from her injuries at a local hospital. Two others in the vehicle, offensive lineman Warren McClendon and recruiting staffer Tory Bowles, suffered injuries but survived.
A police report stated that LeCroy's vehicle "was traveling southbound in the outside lane of Barnett Shoals Road when it left the roadway, striking two power poles and several trees," according to CBS Sports.
LeCroy and Carter were driving "in a manner consistent with racing," according to the arrest warrant obtained by the AP. Investigators determined that LeCroy's SUV reached speeds up to 104 mph and her blood alcohol concentration was .197 at the time of the crash, exceeding Georgia's .08 legal limit.