Obama: With Work, 2014 Can Be a "Breakthrough Year"
President Obama defends his 2013 record and looks ahead to 2014.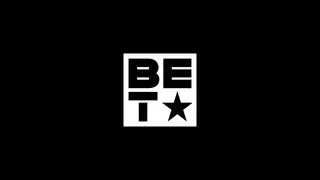 The year that began on an inauguration high ended on a disappointing note with President Obama's polling numbers slipping in large part because of his signature health care law's initial failure to launch and resentment over the National Security Agency's controversial surveillance program. The one silver lining has been an improving economy, a lower unemployment rate and other small gains the president touted at the start of his end-of-year press conference.
"This morning we learned that over the summer the economy grew at its strongest pace in nearly two years. The unemployment rate has steadily fallen to its lowest point in five years. Our tax code is fair and our fiscal situation is firmer with deficits that are now less than half what they were when I first took office," Obama said, adding that the Affordable Care Act has enabled health care costs to grow at the slowest rate in 50 years.
The president also noted that as fixes continue to be made to the health care website, enrollment numbers have surged, and more than one million people selected plans through the state and federal exchanges in the first three weeks of December.
"So all told, millions of Americans, despite the problems with the website, are now poised to be covered by quality, affordable health care insurance come New Year's Day," Obama said, which he said is something families should celebrate.
Although he believes 2014 will be a "breakthrough year" for the nation, there's a lot more that must be done to "restore opportunity and broad-based growth for every American."
Obama fielded several questions about NSA snooping, which has been harshly criticized at home and abroad. While on vacation in Hawaii, he plans to review several proposals and will make "a pretty definitive" statement about it in January, he said. The president expressed confidence that the NSA isn't "engaging in domestic surveillance or snooping around," but acknowledged the need for the American public to have "confidence and trust" in the agency's mission.
Asked if 2013, a year in which much of the agenda outlined in his State of the Union address didn't get done, the health care roll out was problem-plagued and his approval ratings hit historic lows, add up to the worst year of his presidency, Obama said he was more concerned about how the American people are faring.
"My polls have gone up and down a lot through the course of my career. I mean, if I was interested in polling, I wouldn't have run for president," Obama said.
Follow Joyce Jones on Twitter at: http://twitter.com/BETpolitichick

BET Politics - Your source for the latest news, photos and videos illuminating key issues and personalities in African-American political life, plus commentary from some of our liveliest voices. Click here to subscribe to our newsletter. 
(Photo: Pablo Martinez Monsivais/AP Photo)