Blueface Allegedly Shot Man In Truck, New Video Shows
The incident occurred in Oct. 2022.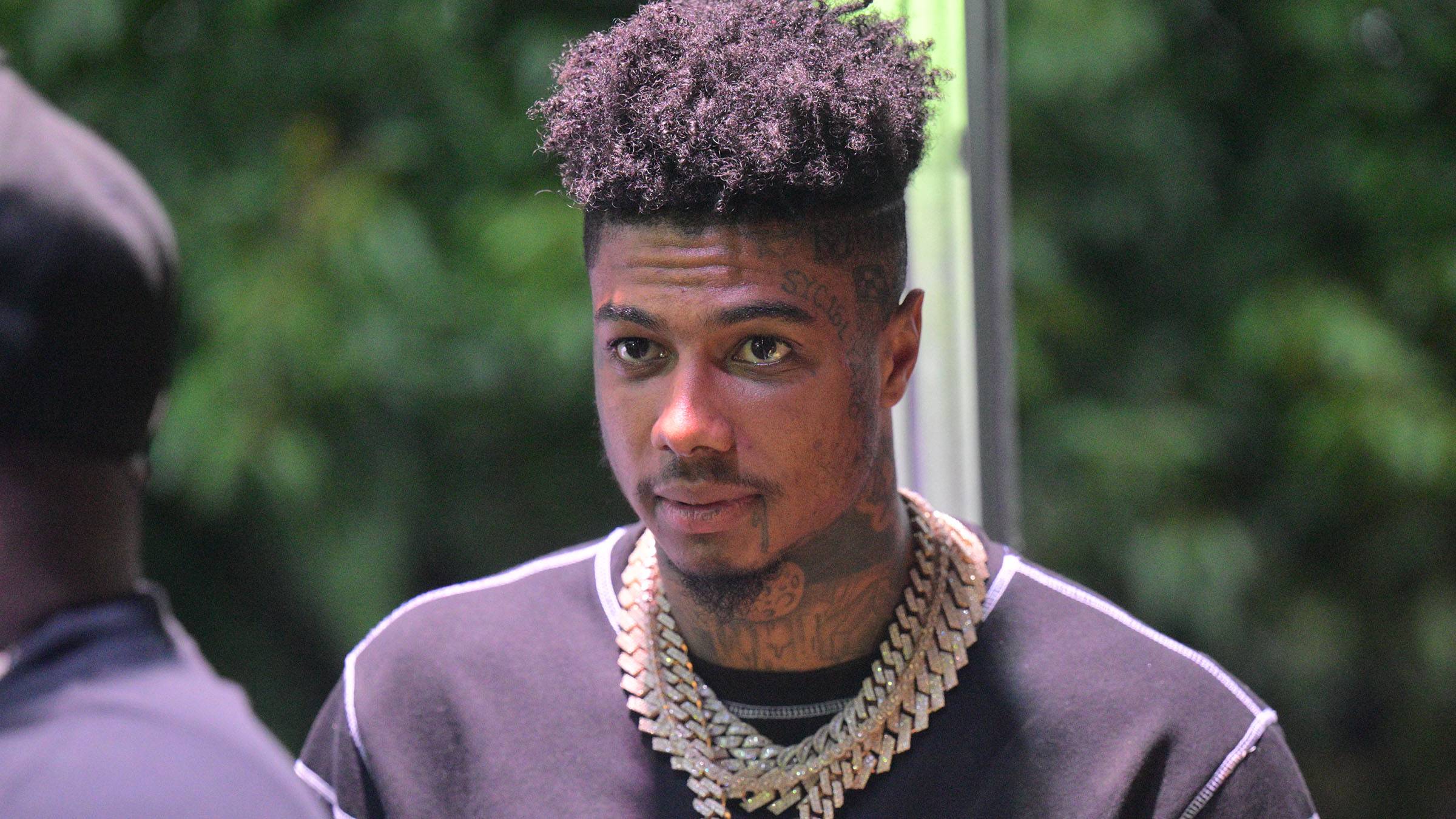 Blueface's attempted murder arrest is reportedly connected to an incident where he is accused of pulling a gun and shooting at the driver of the truck. New video footage shows the rapper outside a Las Vegas club back in October 2022 where he allegedly draws out a weapon and fires it several times at the driver.
According to TMZ, who has obtained the video clip, the driver walked into the club earlier that night and was reportedly attacked by Blueface's crew.
It is unclear what started the altercation but the outlet reports that the "Thotiana" artist was not directly involved.
The driver later made it back to his vehicle and drove up on Blueface and his crew outside as they were leaving the venue and that is when the shooting occurred.
On Tuesday (Nov. 15), Blueface was arrested for attempted murder in Las Vegas. Legal documents connected to the warrant show that the 25-year-old was arrested for felony attempted murder with the use of a deadly firearm, and discharging a gun into a house, building, vehicle, or craft.