Money Monday: Passion for Travel
Exploring the world within your budget.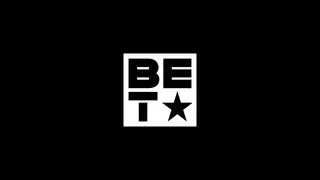 It can be expensive to travel, and funds for it can sometimes seem out of reach. Still, planning your budget with room for a vacation can be very rewarding — and sometimes necessary, given the daily demands we all face. While you might be unable to travel abroad, or outside of driving distance, there are ways to make affordable travel a realistic possibility.
Here are a few tips to consider when planning your next vacation:
— Compile a list of places that you would like to visit, and determine what you want to get out of each experience (such as learn a new language). Also, consider developing two lists, one for domestic/local travel and another for international. This way you can make decisions based on your current financial situation.

— Obtain a passport for everyone in your household well in advance of travel to avoid rush fees. Children's passports are valid for five years, and adults' passports are valid for 10.
— Start a travel fund or vacation account (such as a savings or investment account). Birthday gifts, tax refunds or bonuses are a great way to grow this account. Also consider setting up a regular automatic transfer from your main account to your vacation account.
— Establish a budget for what you will spend on travel for the year, including: travel costs, accommodations, meals, excursions and shopping. After travel, apply any unused funds to your vacation savings account.
— Monitor your spending while on vacation by keeping an itemized list of all expenses to ensure you stay within your budget. Mobile banking tools are a great way to track expenses on the go.
— Research your travel options early, but do not book your travel too far in advance. Some of the best travel deals are available a few months before your planned travel dates. For deeper discounts, you should also be prepared to pay for your travel in full (and be sure to consider purchasing travel insurance if you do).
If your financial situation doesn't allow you to travel outside of your local area, take advantage of other options that expose you to the world, like day trips to museums and cultural centers, trips to local festivals, visits to local tourist attractions, TV programs, books and magazines.
This article has been prepared for informational purposes only. The accuracy and completeness of this information is not guaranteed and is subject to change. Since each individual's financial situation is unique, you need to review your financial objectives to determine which approaches might work best for you.
BET National News - Keep up to date with breaking news stories from around the nation, including headlines from the hip hop and entertainment world. Click here to subscribe to our newsletter. 
(Photo: Image Source/Getty Images)