Boss Moves: Apple Is Creating A New Drama Series Around Octavia Spencer
Reese Witherspoon is also involved in the project.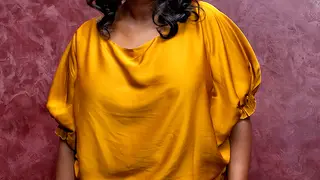 The Academy Award-winning actress is set to be the main subject of a new original drama series created by Apple.
See who else the actress recently collaborated with with BET Breaks, above.
According to Variety, the project, titled Are You Sleeping, will star Spencer and will be executive produced by Reese Witherspoon through her Hello Sunshine company.
It is based on the Kathleen Barber novel of the same name and will give viewers a look inside the obsession with true crime podcasts. The synopsis of the series also explains that it "challenges its viewers to consider the consequences when the pursuit of justice is placed on a public stage."
To bring more validity to the storytelling, Sarah Koenig, creator and producer of the true crime podcast Series, will consult.
Excited to be working alongside Spencer, Witherspoon took to Instagram to share a sweet message about the actress and their new project:
This stands as the second project where Apple has teamed up with the Big Little Lies actress and Hello Sunshine on, thus far. They ordered their first scripted series titled Amazing Stories back in November 2017.
We can't wait to see this materialize!