Watch: This Father Is so Proud His Son Is Graduating He Falls Out of the Stands
Somebody give this man father of the year.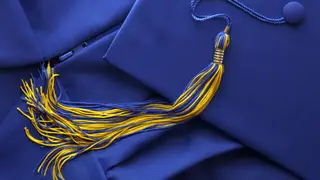 There is no prouder moment for parents than watching their children walk across the stage to accept a diploma for all of their hard work.
From what we can tell, he didn't care enough about his own well being, at least not in comparison for standing up for his little man. There is no telling how his son felt, but if you're anyone who's ever had a large crowd at graduation, he more than likely was just as proud of his dad.