Here's The Major Holiday Rihanna Is Reportedly Dropping Her Ninth Album On
Navy, hold your boats.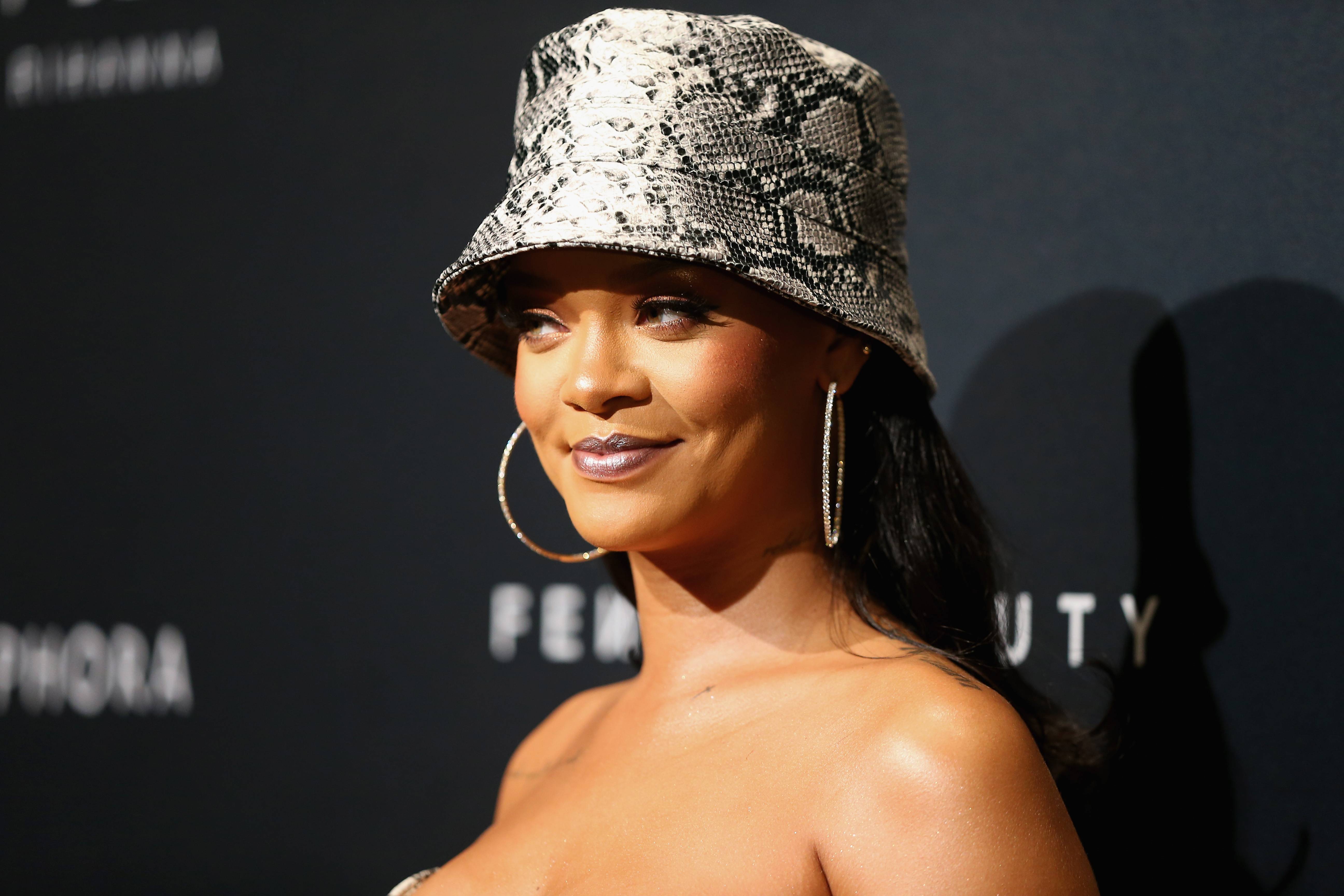 While Rihanna has been busy making sure we're dripped out in the latest fashions and glowed up to the gods, but her non-music related ventures — popping as they are — haven't quenched the Navy's thirst for new music. 
Although Riri has continuously promises the Navy a follow up to her anthemic 2016 album, Anti, is in the works — she even revealed that her ninth album was reggae-inspired — she has been evading all requests for details. 
Recently, the Bajan bad gal epically trolled fans with a 'No More Music' t-shirt and followed by her sharing a hilarious clip from Love & Hip-Hop Atlanta. Pharrell, who collaborated with RiRi on N.E.R.D.S "Lemon" single in 2017, teased that the two had linked up again in the comments, writing "they ain't ready."
Now, though, R9 might be truly in sight. Fans are convinced Rih's ninth album is right around the corner with all the media appearances she's been making lately. On July 19, Rihanna revealed the lineup for her annual Diamond Ball gala, with late night star Seth Meyers tapped to host while Pharrell and DJ Khaled are slated to perform.  
The affair is still two months away, but her album might be coming on the heels of the event. A source close to the songstress told HollywoodLife she is sticking to her promise of delivering new music this year.
Here is what we know so far about R9:
Here is what we know so far about R9:
The album might drop on a major holiday.

Allegedly, the Fenty CEO and her label are planning to drop her ninth album around Black Friday. 

"As of last month, Rihanna was still requesting songs from producers and writers, she has so many great songs, but until she's a thousand percent satisfied, she isn't putting out the album and only Rihanna knows when that will be," the source told HollywoodLife. "There is some pressure though as her record company wants a single out soon and would love the album to come out this holiday season around Black Friday."

But the reveal came with one admission that suggests fans might not want to get their hopes too high. The source cautioned that ultimately RiRi has the final say on when her album ultimately drops, adding, "no one is going to be that shocked if she pushes the release again."

The album's title will be an ode to the Navy.

As for the title of her pending album, the source says that Rihanna is heavily considering labeling it "R9," the moniker that the Navy coined during their three-year wait. 

"Since R9 is being used all over social media, Rihanna thinks that if she doesn't name it that, then her fans will call it that anyways. So the expected title front runner is R9," the same source revealed.

The album was almost a double album.

"There were thoughts to do a double album, but what has won out is to do a single album of her favorite tracks she has recorded," said another insider to HollywoodLife, telling the outlet that R9 will more than likely be a "10 to 12 song album."

The Navy is a ball of emotions over the relentless teasing, but it hasn't stopped them from being hopeful that they will see Rihanna's ninth album someday.